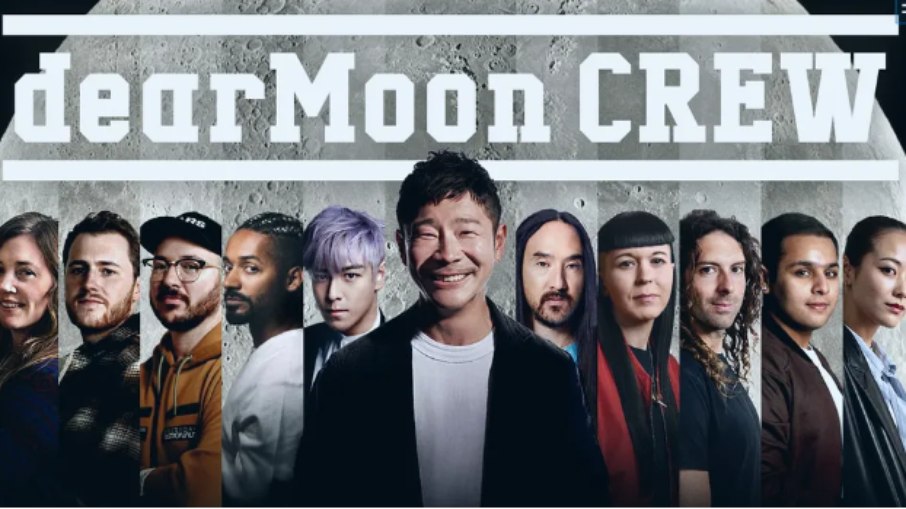 Japanese billionaire Yusaku Maezawa announced the ten artists who will go with him to a mission around the Moon in 2023 carried out by SpaceX, Elon Musk's company.
In 2018, Maezawa had already announced that he would pay for a trip around the Moon and would take with him artists who committed to use the inspiration of the mission to produce works that will remain for posterity.
Among those chosen are American DJ Steve Aoki, South Korean rapper TOP and Indian actor Dev Joshi.
"I am beyond thrilled to have these amazing people join me on my journey to the Moon and excited to see the awe-inspiring creations they will create in space," said Maezawa. Check out the picks:
Steve Aoki (American DJ);
TOP Choi Seung Hyun (South Korean rapper);
Yemi AD (Czech choreographer);
Rhiannon Adam (Irish photographer);
Tim Dodd (American YouTuber);
Karim Iliya (British Photographer);
Brendan Hall (American documentary filmmaker);
Dev Joshi (Indian Actor);
Kaitlyn Farrington (US Olympic snowboarder);
Miyu (Japanese dancer).
The mission around the Moon will last eight days, and the trip will be made with SpaceX's Starship rocket.