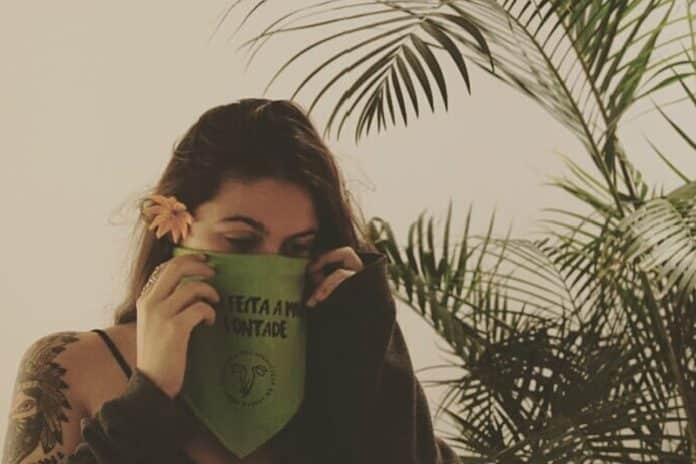 A Brazilian became famous on meme pages after revealing her conversation with a cryptocurrency hacker. The woman had her Instagram account stolen and then decided to contact the hacker to ask for access back, receiving an unusual response.
The situation is certainly not common for most people, who, upon seeing their accounts hacked, move away from danger. But for Ana Rios, the episode was handled naturally, with her asking for her bill back.
Even more unusual was the hacker's response, which indicated that he would return access, but before that he would use the account to apply blows to his contacts.
Brazilian is hacked and asks for account back
On Twitter, in a post that already has more than 4,000 likes, the victim said he understood that the hacker was running a cryptocurrency scam on his followers, but that he would very much like to have access back.
In response, the hacker said he would give it back, but he needed to take a few hits first. According to him, due to the end of the year being near, he needed the account to earn money.
today I talked to my hacker on instagram and I'm going to record this pearl here pic.twitter.com/oBt3YluZOG

—ana (@anarrioss) December 6, 2022
Even so, he returned the account to the victim after the case went viral. In a publication on the Memes Twitter profile, which has 2 million followers on Instagram, the conversation between the victim and the cryptocurrency hacker yielded more than 78,000 likes.
Positive outcome and hacker's security tip: "activate your 2FA next time"
Last Wednesday (8), the brave Brazilian who faced a hacker in search of her Instagram made her first publication after resuming her profile.
She joked that the "PIX vulture was not created", even though the hacker is a sweetheart. In response, her followers said they thought she had entered some cryptocurrency pyramid.
"Passing by to let you know that the vulture on the pix was not created despite being a darling and that the days around here were great without Instagram, but now Mami is back."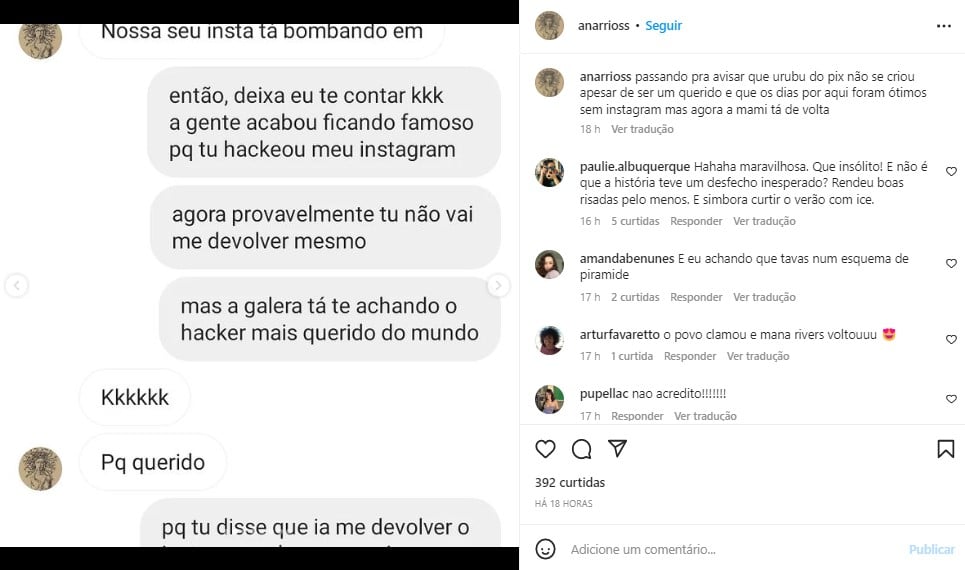 As Livecoins previously shared, cryptocurrency PIX scams on Instagram are all the rage among hackers. By taking over profiles on the social network, they try to apply blows to the victims' acquaintances.
Thus, Ana's case may be another example of the importance of avoiding clicking on suspicious links, even when they come from friends.
In addition, when using social networks such as Instagram and others, it is important to configure two-factor authentication, a tip shared by the hacker himself before returning the account to the victim.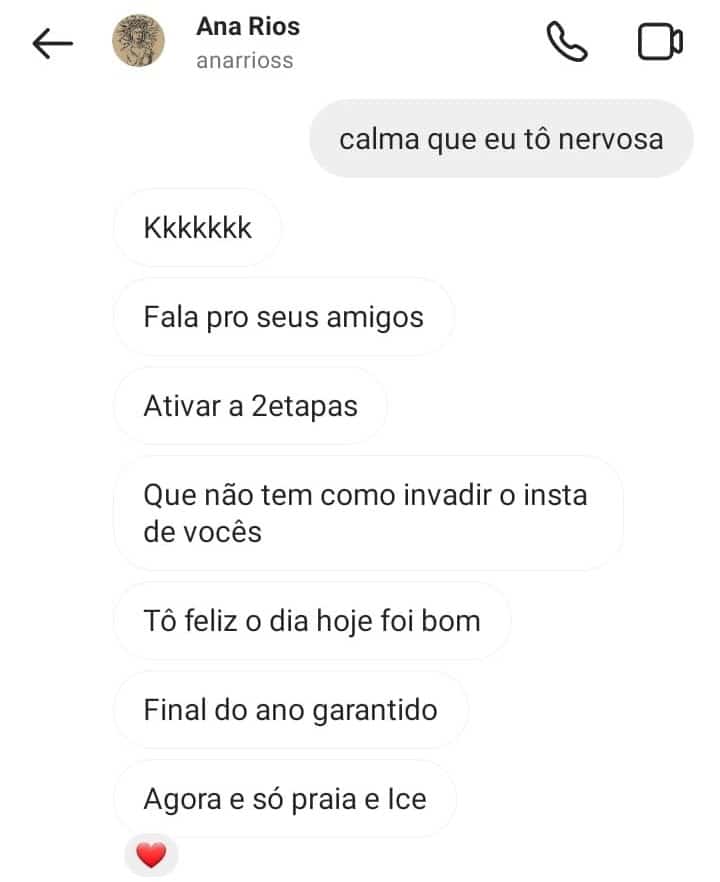 Follow Livecoins on Google News.

Like on Facebook, twitter and Instagram.