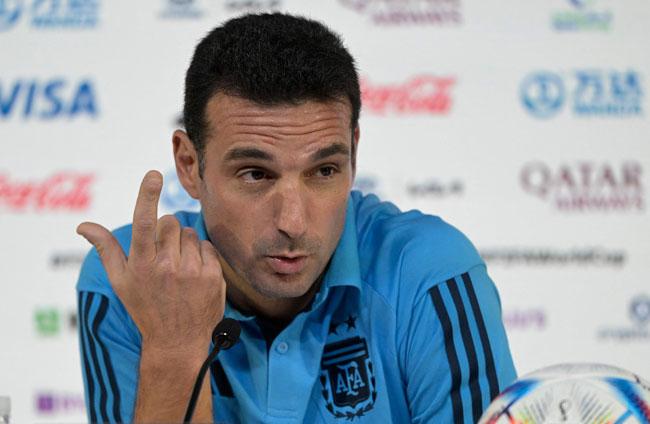 Qatar – Under-20 world champion in 1997, in Malaysia, as a right-back, and last year's Copa America champion as coach, Lionel Scaloni is experiencing an extraordinary moment at the age of 44. He is one clash with the Netherlands away from taking the country back to the semi-finals. Eight years ago, the two-time champions let the third slip away against Germany, at Maracan, by 1-0.
Scaloni walked into the Qatar National Convention Center conference room after the Alexis Mac Allister interview. The main topic of the meeting stressed the coach: the possible absence of the important defensive midfielder De Paul in this Friday's quarterfinals against the Netherlands, at 4 pm (from Brasilia), at the Lusail Stadium. At one point, he became a pistol.
"Why are you asking me a question about the De Paul situation?" Scaloni asked. The Argentine journalist responsible for the question claimed that the Atletico de Madrid midfielder had not trained and that was why he asked the question.
Upset, Lionel Scaloni called on the press to wear Argentina's shirt instead of trying to harm the selection. "Are we going to play here for Argentina or the Netherlands? It's not in our interest that information leaks out", complained the coach, visibly uncomfortable.
The coach's dissatisfaction has to do with the information that he had tested Argentina in a different system for the duel with the Netherlands, outlined in the 5-3-2.
"The Netherlands is very balanced. Everyone defends and attacks like in modern football. It's going to be a great game, because both teams want to attack without neglecting the defense", he projects.
The last knockout match between the two countries was decided by penalty kicks, with Argentina triumphing. The Dutch coach was Louis van Gaal. This time, Scaloni expects the match to be resolved with the ball rolling, but said his team is ready for penalties. "If it happens, we'll be ready", said the trained Alviceleste.
Asked about the preference for Brazil or Croatia in a hypothetical semifinal, Lionel Scaloni avoided the conversation. "There is no answer to that question. We need to play," he said.
---