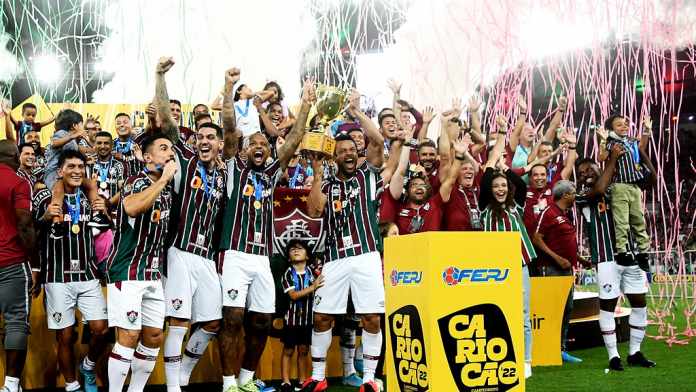 The climate behind the scenes of football in Rio continues to be tense. A new meeting that would take place at the headquarters of the Football Federation of the State of Rio de Janeiro (Ferj) last Thursday, inclusive, was cancelled. In a video on his YouTube channel, journalist Victor Lessa, from Rádio Globo/CBN, reported that there is already a possibility of the union of Fluminense with Vasco and Botafogo to negotiate a joint sale of the 2023 State broadcasting rights to Rede Globo.
In the WhatsApp group with football leaders in Rio de Janeiro to discuss this topic, Ferj even sent an irritated note (signed by President Rubens Lopes) with the irreducible stance of Vasco and Botafogo not to give in. Both have already warned that they will not accept receiving less money than Flamengo in the division. They want equal shares. Fluminense, from the beginning, did not accept what was proposed by Ferj (R$ 18 million for the rubro-negros and R$ 9 million for the other big ones).
Ferj is already signaling to accept whatever the majority decides due to the lack of consensus. A fact that, of course, benefits Flamengo, since all the little ones have already accepted it. The only dissonants are Fluminense, Vasco and Botafogo.
In this context, Lessa explains that some people in Fluminense already defend this parallel negotiation of the trio with Rede Globo. Tricolor representatives even visited Ferj on Thursday.
Flu's relationship with Fla in managing Maracanã is a hindrance. Lessa says that Fluminense, Rubro-Negro's partner in the stadium issue, acts cautiously, but reinforces that at no time did Tricolor show itself willing to accept the unequal division of the State's rights.