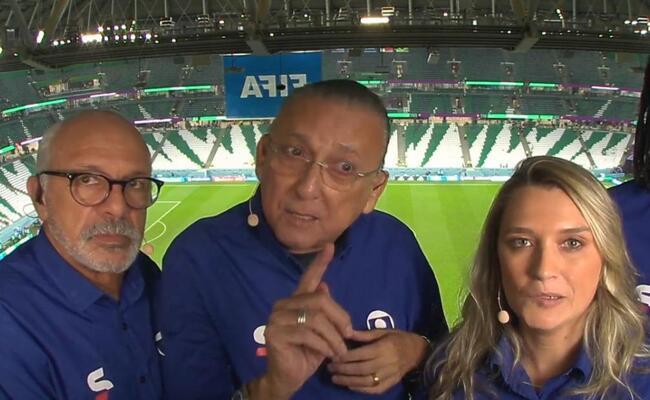 Shortly after Brazil's elimination on penalties against Croatia, Galvo Bueno lamented the performance of the Brazilian team and even criticized and pinned Thiago Silva's speech during the interview with reporter Eric Faria still on the field at the Cidade da Educao stadium.
"It's difficult for any player to talk at this moment, I know, but he had to talk about the goal he conceded in the second half of extra time", pointed out Galvo Bueno.
The narrator said goodbye to the Brazilian team in World Cups today, because he decided to retire from commanding the broadcasts of the Globo group at the end of this year.
"I'm very proud of the boys. It's part of football," said Thiago Silva.
"I think that in football we are subject to conceding a goal, regardless of who is on the other side. We could be a little more concentrated. We are not used to taking this kind of counterattack. We are always well organized. the counterattack. It was all they wanted at that moment, besides the aerial ball. So much so that they put two towers inside. The goal still went through the ground. It's difficult, but despite the sadness, life needs to move on", he said the player.
"When you lose something important, which you have a lot as a goal, it hurts a lot, but trying to lift your head and keep going. There's no other alternative. Every time I fell I got up. It won't be this time. Unfortunately as a player I won't be able to lift this cup. Who knows, maybe later on in another role", concluded the Selecao defender.
---