You Taliban executed a man in public this Wednesday (7), for the first time since the jihadists returned to power in Afghanistan, in August 2021.
Last month, the Taliban Supreme Leader, Hibatullah Akhunzadaordered the judges to fully implement aspects of the Islamic law, such as public executionsstoning, flogging and amputation of limbs.
Authorities have since held several public lashes, but this fourth execution in farah (west), capital of the province of the same name, is the first announced since they came to power.
According to a statement released by the Taliban, the executed man was named Tajmir and lived in Herat province. He was convicted of a murder that took place in 2017.
"The high court has been instructed to enforce this order of qisas during a public meeting of residents," a Taliban spokesman, Zabihullah Mujahid, said in a statement, referring to Islamic law.
The "qisas" is an Islamic principle similar to the law of talion, which consists of making the criminal suffer damage similar to the one he caused.
Mujahid later tweeted that the convict was executed by the victim's father, with three rifle shots. According to the Taliban, Tajmir had admitted his guilt.
severe restrictions
In their first tenure in Afghanistan (1996-2001), the Taliban regularly inflicted public corporal punishment, including floggings and executions in Kabul's national stadium.
When they returned to power, the Islamic fundamentalists promised that such measures would no longer apply, although they have implemented increasingly severe restrictions, especially for women.
They were gradually expelled from public life. Women cannot travel without being accompanied by a male relative and must wear a full veil in public, preferably a burqa. The Taliban also closed secondary schools for girls in most provinces.
Mujahid said Wednesday's case had been examined by a series of courts before reaching the Supreme Court. "The case has been examined very precisely," he said in the statement. "In the end, the application of sharia law of retribution to the killer was ordered."
Akhundzada rules by decree in Kandahar, the city where the movement was born. The statement specified that a dozen court officials and Taliban representatives attended the execution.
A spokeswoman for UN Secretary-General Antonio Guterres expressed her "deep concern" over the execution.
"Our position has never changed. The UN is against the death penalty. We therefore call for the reinstatement of the moratorium on capital punishment in the country."
The United States said the Taliban broke their promises to the rest of the world by carrying out a "despicable" public execution on Wednesday. "We have seen despicable videos circulating the internet over the past few days. This shows, from our point of view, that the Taliban are seeking to return to their backward and violent practices from the 1990s," said US State Department spokesman Ned Price. , at a press conference.
See too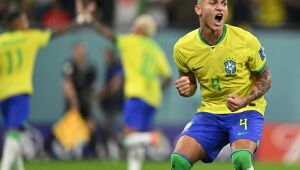 world Cup
Fans can watch Croatia vs Brazil on a big screen at Praça do Rosário, in Jaboatão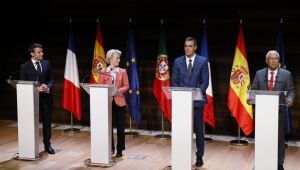 European Union
Spain, France and Portugal drive green hydrogen in Europe