Christmas films can almost always tell a happy narrative, of a peaceful time, in which the union of families guarantees incredible reunions for many. But these meetings can also cause people to bring out the worst in them. Horror feature films almost always address the horror of danger that comes from where you least imagine it.
With narratives that can serve us as cautionary tales, feature films play an important role in shocking us and presenting us with completely surreal realities.
In this list, we bring hard-to-find films, easily accessible films, but above all, films that will give a new tone to the Christmas season and will certainly become classics for those who watch them.
Bloody Christmas (2019) – Netflix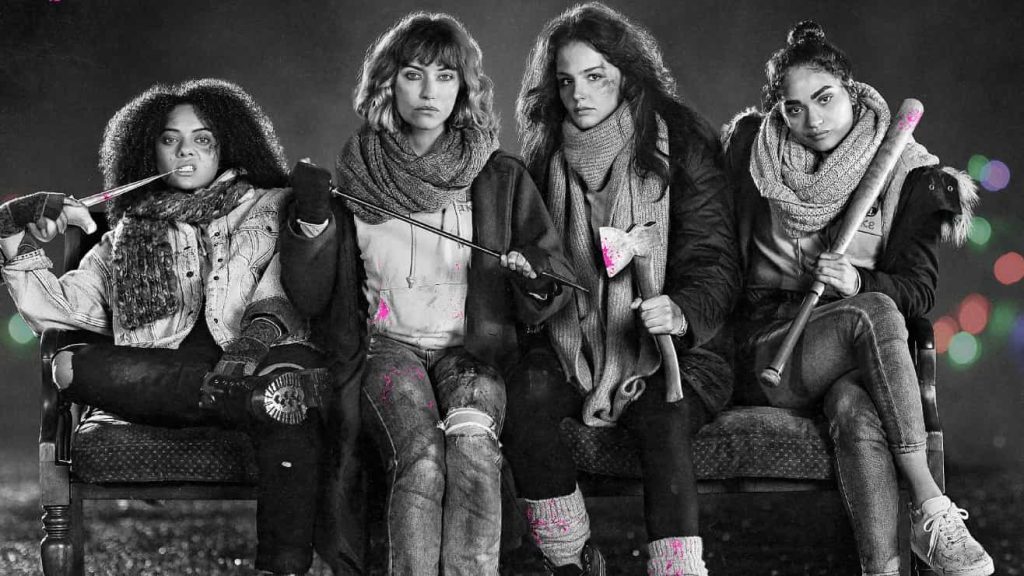 In Natal Sangrento, as Christmas approaches, a university campus becomes increasingly empty, with many students returning to their families. However, some sorority girls begin to be murdered, one by one, by a mysterious figure. But the killer didn't suspect the ability of these students to unite in search of revenge.
Terror Night (1974)
Christmas has arrived! A sorority girl makes plans for the holiday, but strange anonymous phone calls start to bother them. When Clare disappears, they call the police, who don't pay much attention. Meanwhile, Jess is planning an abortion, but her boyfriend Peter is adamantly against it. The police finally start to worry when a 13-year-old girl is found dead in the park. They tap the sorority phone, but will that be enough to stop the sorority girls from dying?
Devilish Christmas (1980)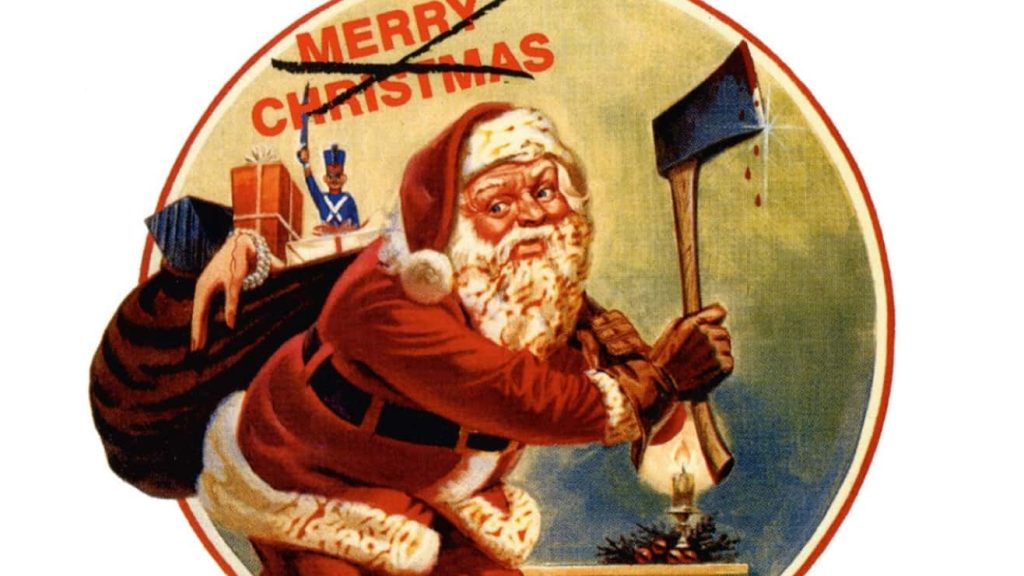 The film tells the story of Harry, a boy who loved Christmas, but was traumatized when he caught his father having sex with his mother dressed as Santa Claus. Years later, as an adult, Harry starts working in a toy factory while trying at all costs to rescue the Christmas spirit. But the children's behavior, the cynicism and hypocrisy of the date end up driving the man crazy and bringing back that childhood trauma. When the "happy night" arrives, he decides to start a bloody revenge.
The Last Night (2021) – PrimeVideo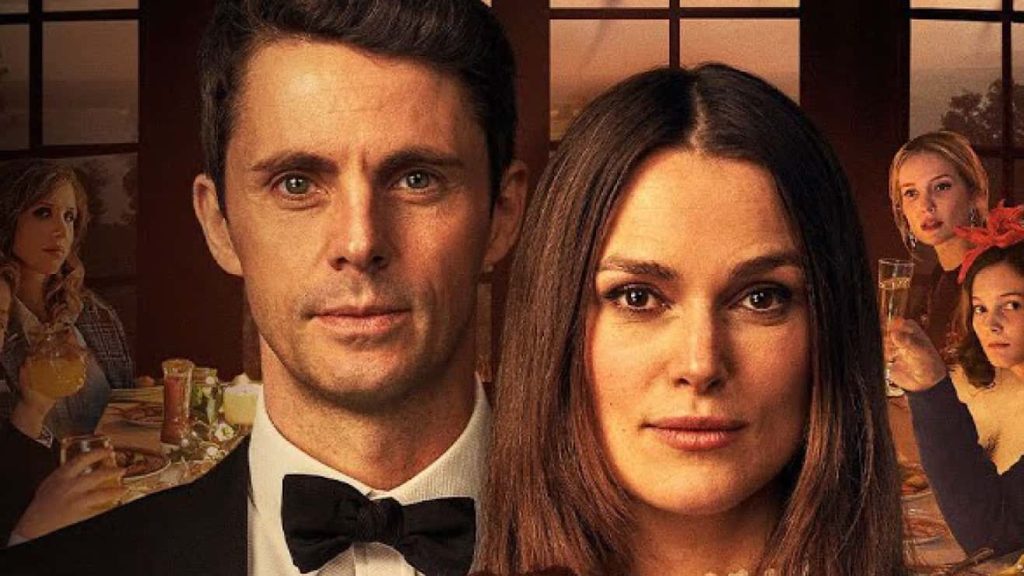 In Silent Night, we follow the story of Nell (Keira Knightley), Simon (Matthew Goode) and his son Art (Roman Griffin Davis), a family that is preparing to receive friends and family at a Christmas feast. However, everything changes when they discover that everyone is going to die. After a poisonous cloud arrives over the UK, extinction is imminent. On YouTube, you can already see people bleeding from their eyes and ears. Yet even in this final dreadful hour, happy announcements are made, misunderstandings arise, people dance, and common foibles occur.
P2 – No Exit (2007) – Film available for rent
Angela (Rachel Nichols) is a determined and ambitious executive. On Christmas Eve she stays late at the office and when she leaves she notices that her car does not work. Stuck in the garage, she is surprised by security, Thomas (Wes Bentley), who invites her to accompany him to the supper prepared in his office. Angela laughs, not knowing that the invitation is undeniable.
Danger Close (2016) – Appletv+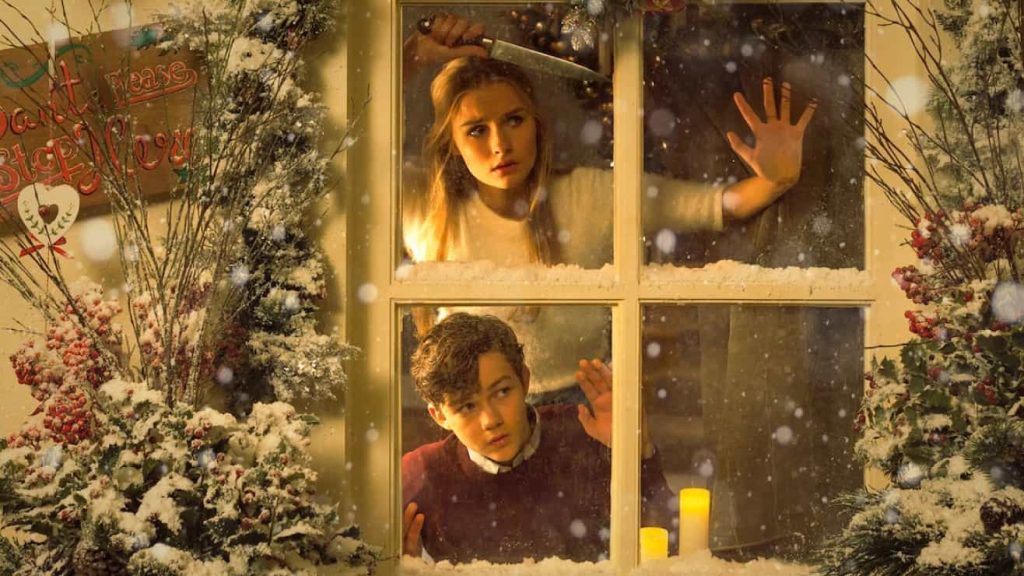 One night before Christmas, Deandra (Virginia Madsen) and Robert (Patrick Warburton) go out and leave their 12-year-old son, Luke (Levi Miller), with the young nanny Ashley (Olivia DeJonge), after all, the family home is on a street suburban calm, in a neighborhood considered safe. The boy soon tries to win the nanny's love until they are faced with strangers breaking into the house. The event is far from a normal home invasion.
The Cottage (2019) – PrimeVideo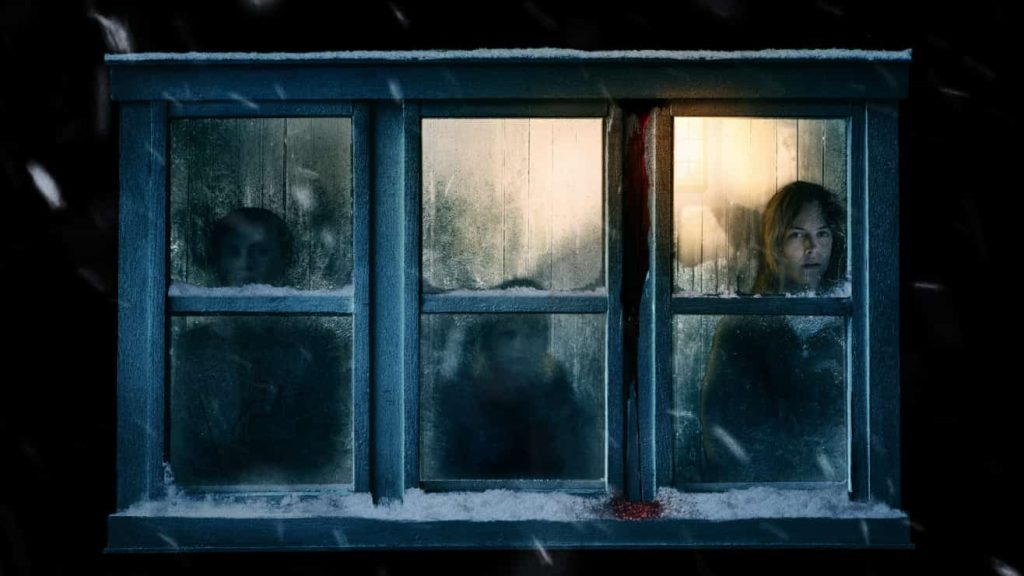 A disturbing film to say the least. About to officially become a stepmother, Grace (Riley Keough) ends up getting lost when taking a vacation trip with her fiance's two children. Trying to take advantage of the situation to get closer, she realizes that she will have problems when a supernatural creature triggers several atypical and bizarre events that begin to take over the place.
Krampus: A Christmas Terror (2015) – PrimeVideo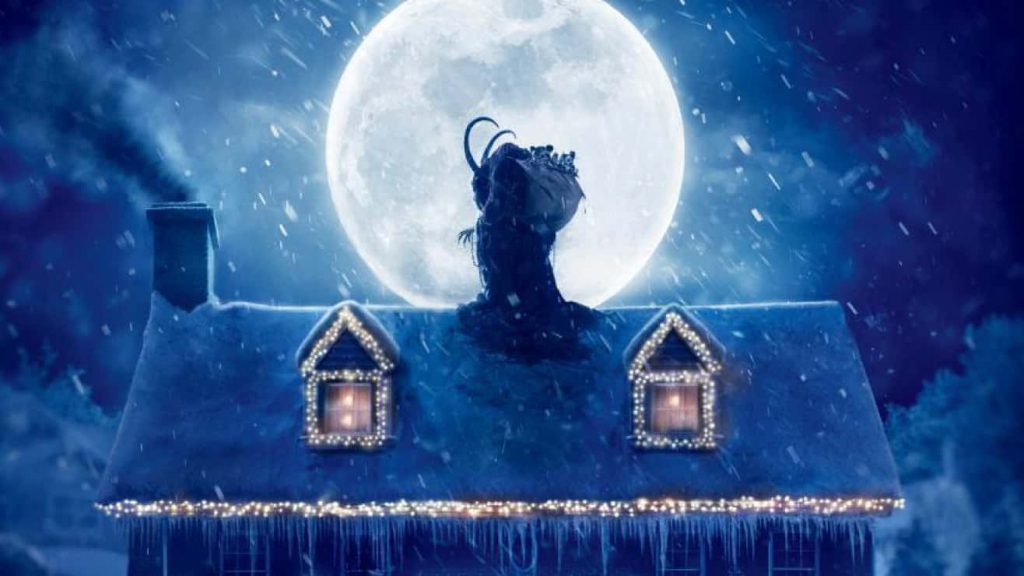 A family prepares for the Christmas holidays, but little Max isn't happy to see his family members fighting all the time. Angered, he ends up awakening an evil force called Krampus, which is nothing more than the shadow of Santa Claus. This monster mainly attacks people who don't believe in Christmas, and it puts Max and his entire family at risk.
Gremlins (1984) – HBOMax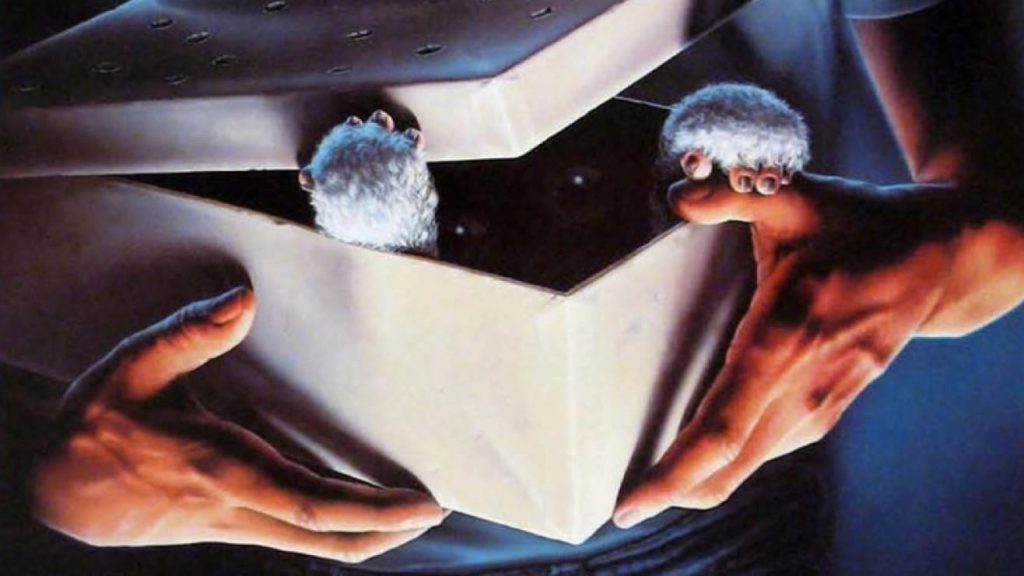 Rand Peltzer (Hoyt Axton) is an "inventor" who, while trying to give a unique Christmas present to his son, Billy Peltzer (Zach Galligan), buys a Mogwai in Chinatown, an apparently graceful being. After Rand hears a warning, he ignores it and takes the Mogwai to his home in Kingston Falls, a small town. At the same time, Billy works as a bank teller and suffers from the demands of Ruby Deagle (Polly Holiday), an equally rich and unpleasant client. When Billy receives the present he is delighted, but the rules are not respected. Thus, when the Mogwai are wet, they multiply frighteningly and, fed after midnight, they become evil creatures that terrorize the city.
The Nightmare Before Christmas (1993) – Disney+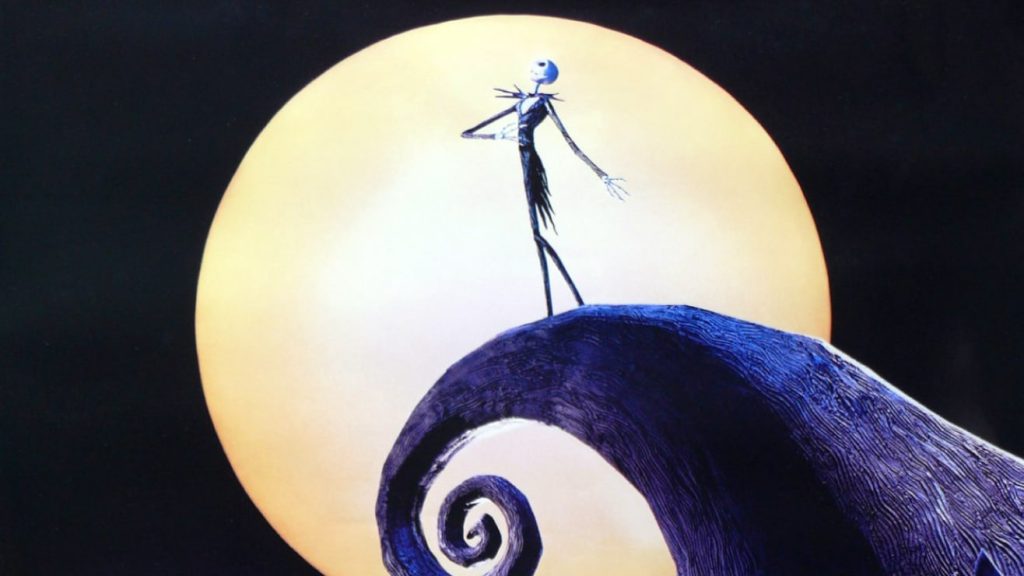 Jack Skellington (Chris Sarandon) is a fantastical being who lives in Halloween Town, a place surrounded by fantastical creatures. There everyone spends the year organizing Halloween for the following year, but after another Halloween, Jack is tired of doing that every year. So he leaves the confines of Halloween Town and wanders into the forest. By chance he finds a few portals, each of which leads to a festivity type. Jack ends up going through the Christmas portal, where he sees displays of the Christmas spirit. Upon returning to Halloween Town, without having understood what he saw, he begins to convince citizens to kidnap Santa Claus (Edward Ivory) and make their own Christmas. Despite strong arguments from his loyal girlfriend Sally (Catherine O'Hara) against the project, Santa Claus is captured. But the facts will show that Sally was absolutely right.
Subscribe to YouTube from Feededigno
Watch our reviews of movies, series, games and books on our YouTube channel. YouTube🇧🇷 Click here and sign up to follow our content every week there too!