After exactly one month since returning to Serie A of the Brazilian Championship, Vasco already knows who will be its coach for 2023. In a press conference held last Tuesday (6), director Paulo Bracks announced Maurício Barbieri as the captain of the ship Basque for next year. In addition to the coach, the Basque executive also confirmed the arrival of Abel Braga, an old acquaintance of the fans, for the position of technical director of Gigante da Colina. In 2020, Abel had a short spell at Vasco, it was three months of work, with only 14 games played. With the announcement of these arrivals, the expectation of Vasco fans for the 2023 season grows and using the BONUS CODE bet365 you can bet on the main championships.
The arrival of reinforcements on Historic Hill will not stop at these two. In that same interview, Paulo Bracks explained how negotiations for players are going behind the scenes in São Januário. The manager said that there are more than 20 players approved by 777 Partners, still remaining the 'negotiation issue' to proceed with the assembly of the Vasco squad. Bracks said he intends to have the roster almost all completed by April next year, at the opening of the Brazilian Championship.
The competition will be one of the club's main targets next season, as stated by Paulo Bracks, stating that Vasco will have big goals in the tournament, as well as in the Copa do Brasil. Until then, Cruzmaltino will have other commitments ahead of him. Starting with the State Championship, in which he makes his first game against Madureira, as principal. The departure date remains undefined, between the 14th or 15th of January. The tendency is that Vasco not play the first matches of the State with the main team. Parallel to the Carioca Championship, Gigante da Colina will play a series of international friendlies, in the United States, this time with the main squad. With all the commitments taking place in January, the opponents will be River Plate, a traditional Argentine club, and Inter Miami, which will be at home. The friendlies take place on the 17th and 21st of January, respectively, and aim to reinforce Vasco's brand on the international stage.
2023 will start with an air of hope and expectation of new times in São Januário. After consecutive years with unsatisfactory results on the field, the Vasco fan puts his trust in the sale of the club's SAF to the North American company 777 Partners, which is seen as a light at the end of the tunnel from an administrative point of view. In any case, the great Cruzmaltina mass aims to return to the glory days.
Photo: Rafael Ribeiro/Vasco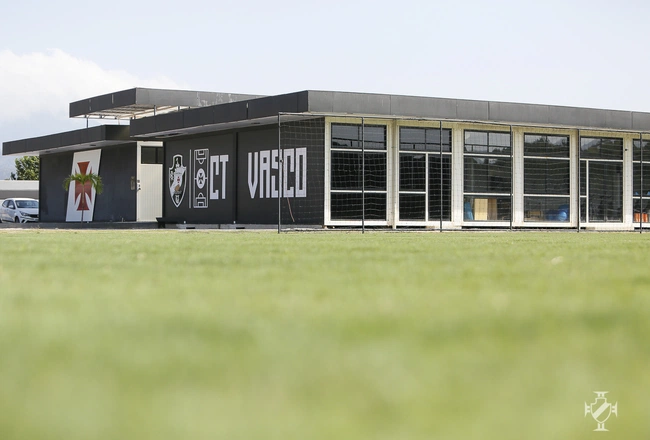 CT Moacyr Barbosa