THE amazon is the largest e-commerce company in the world, however, this could be bad news for planet Earth. According to a new report published by the global organization of marine activists Oceana, in 2021, Jeff Bezos' company generated about 321 thousand tons of waste from plastic packages.
The report points to an increase of 18% of the estimates recorded in 2020 – at the time, there were 271 thousand tons. The amount of plastic is so large that it would be possible to use the waste to go up to 800 times around the Earth.
The data shows that Amazon refuses to create a commitment to reduce waste, even knowing that tons of plastic end up in nature. Including, at Amazon's Annual General Meeting in May 2022, around 49% of shareholders voted in favor of a strategy for the company's transparency in relation to plastic.
"The science is clear, the type of plastic used by Amazon for its packaging is a threat to the oceans. Customers and shareholders are calling for the company to act. It's time for Amazon, as it has done for the climate, to step up and commit to a global reduction in the use of plastic packaging," Oceana Senior Vice President of Strategic Initiatives Matt Littlejohn said in a statement.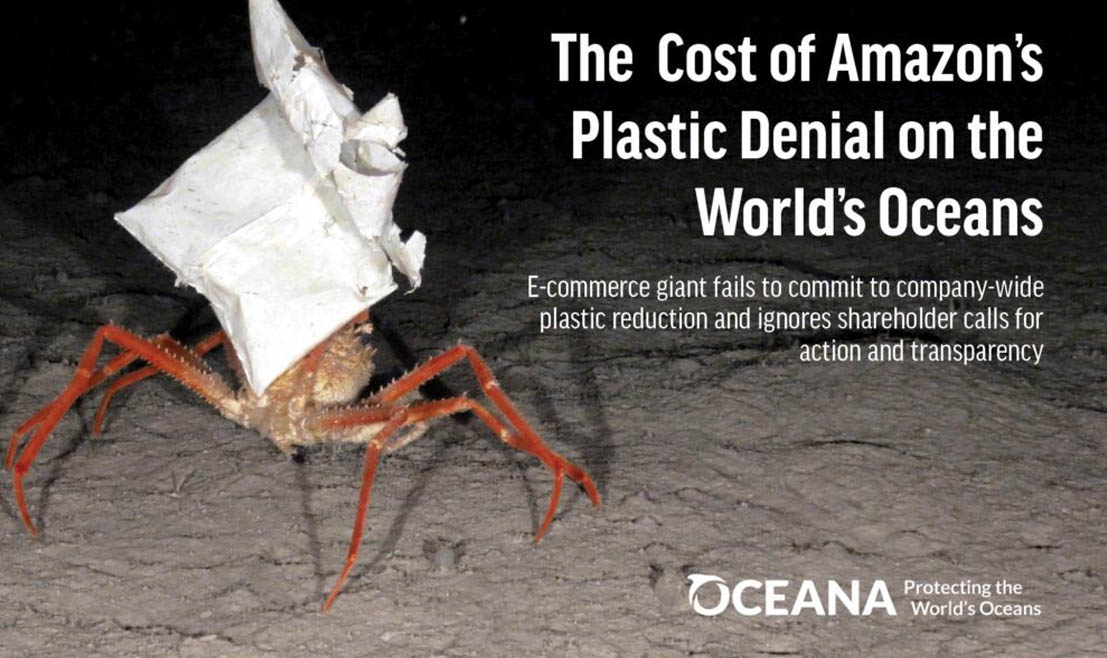 The report was named "The cost of Amazon plastic denial in the world's oceans"; Amazon sales grew 22% over the same period.Source: Oceana
Amazon and plastic packaging
Unfortunately, waste is responsible for affecting the lives of seabirds, marine mammals and sea turtles — commonly, images of animals trapped in plastic remains are published. However, there is also a real problem for human health, as ingestion of plastics is now commonplace.
In response to Oceana, Amazon said the report's numbers are unrealistic and claims it only produced 97,000 tonnes of plastic in its global operations.
It is the first time that Amazon has released figures on the amount of plastic used in packaging, however, the NGO says that the information is not consistent with reality. The data released by Amazon refer only to shipments made at Amazon distribution centers, but the Oceana report represents all sales on the platform.