After the incredible "O Pai", now comes to theaters "O Filho"
It's kind of a prequel with Hugh Jackman in the lead role. But the new film is not being well received by critics.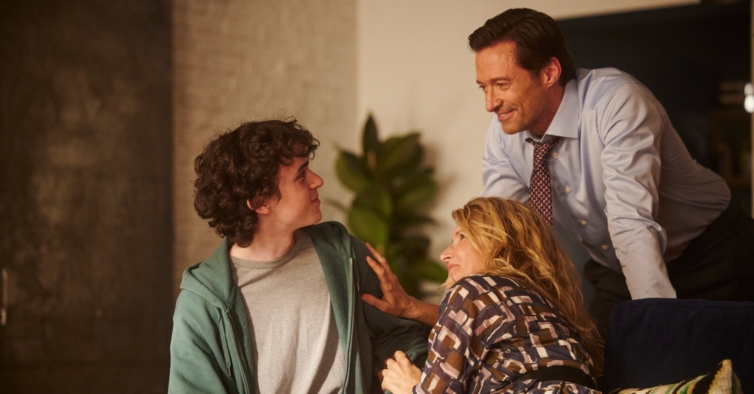 "The Son" opens now in theaters.
In 2021, "The father" was hailed as one of the films of the year. Adapted by Florian Zeller and Christopher Hampton Based on a play by Zeller himself, it focused on a first-person account of an elderly man with dementia, with difficulty maintaining a coherent timeline, in perceiving exactly where he is.
It is a tough but deeply human film that won the Best Actor Oscar for Anthony Hopkins — in addition to winning the golden statuette for Best Adapted Screenplay. This Thursday, January 26, opens in theaters "The son".
Florian Zeller and Christopher Hampton sought to follow the same formula. "O Filho" is another of the plays in a family trilogy that the French playwright and director created for the stage — the third story, which has not yet been adapted, is "A Mãe".
It is assumed that everything takes place in the same narrative universe and that "O Filho" works as a kind of prequel to "O Pai". Anthony Hopkins appears in the film as Anthony — the name of his character in "The Father" — without being demented. But the plot connections end there. It's more of a hint or allusion than a solid story that ties the movies together.
The plot actually centers on Peter (Hugh Jackman), the son of Anthony Hopkins' character. He has recently married a second wife, Beth (Vanessa Kirby), with whom she has a newborn baby. In addition to this new family life, Peter is very focused on his demanding professional career. He is a lawyer with political ambitions.
Things change when Peter's ex-wife Kate (Laura Dern), contacts him because she is concerned about their teenage son, Nicholas (Zen McGrath). He seems depressed, he stopped going to school and doesn't provide much justification for what is happening. He says he spends his class time taking walks around New York City. He clearly hasn't handled his parents' divorce well and resents Peter's absence.
Nicholas is looking for a change in his life, to try to change his state of mind, and ends up proposing his father to move in with him. Although Peter doesn't have a great relationship with Nicholas, he accepts it. After all, Peter has a terrible relationship with his father, Anthony, who was also absent for much of his life – and when he was, he was aggressive. Peter doesn't want to be an identical father to Nicholas, so he tries to help him.
The narrative follows the process between father and son. Peter doesn't exactly understand why Nicholas is like this and, at a certain point, things get worse and his son puts his life at risk. For this film, Florian Zeller replicates the model of "O Pai", in the sense that he combines the aesthetics of the film with the narrative itself.
The theme of double lives, denial, diffuse memories, all of this is felt in the visual style of the film, points out international critics. As in "O Pai", the film's interiors are notoriously recorded in a studio — an artifice that evokes the theater but also alludes to the falsehoods, fantasies and psychological dualism that characterize some of the narrative lines.
However, in general, the specialized press is not praising "O Filho". The performances of the actors are being acclaimed, but the vast majority of experts point out that the script is fragile and fails to have the right dimension to best explore Nicholas's story, always serving as an appendix in relation to the father figure. That's why "The Son" is particularly absent from this awards season — only Hugh Jackman received a Golden Globe nomination, in the category of Best Actor in a Drama.
The list also includes names like Hugh Quarshie, William Hope, Gretchen Egolf, Akie Kotabe, Joseph Mydell, Isaura Barbé-Brown or Eric Haydenbetween others.
Click on the gallery to find out about other films coming to theaters in the near future.