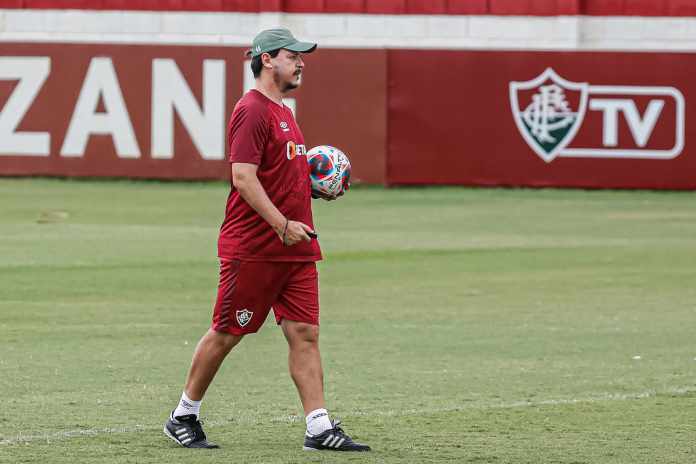 On Monday, the under-20 team trained with Fluminense's main team at CT Carlos Castilho. Tricolor technician, Fernando Diniz praised the interaction. The coach sees Xerém as of great importance for the club and took the opportunity to start giving face to the team that will play on Thursday, against Boavista, in Maracanã, for the fourth round of the Guanabara Cup.
— A very positive day for Fluminense. This approximation is very important, as Xerém is one of the main pillars of the club's football. It was a very productive day, as I got to look a little closer at the boys at our base, which is something I really enjoy doing. Being able to see and interact directly with them, interact with commissions. The activity also served to work with the team that did not travel to the game with Madureira. We trained the team, we gave more harmony to the team that maybe starts, mostly, on Thursday – he told the official website of the club.
Last Sunday, Fluminense beat Madureira, in Cariacica, and reached nine points in three games in the State. It is in second place in the Guanabara Cup, but Flamengo, leader with ten, has one game more.