Clothes, shoes, accessories and giveaways such as mini-CDs and ice lollies are or have been part of Coca-Cola's portfolio. Now, the soda brand also intends to stamp its symbol on a smartphonecrossing over with Android.
The Coca-Cola phone rumor has even won an image of a cell phone, shared by names that usually leak industry information in advance. It will be the first time that the company is associated with a project of this type.
Here comes your very first look at the totally new #ColaPhone! Maybe Coca-Cola will cooperate with a top smartphone brand. Can you guess which brand it will be? pic.twitter.com/6ieXvVTTH0

— Ice universe (@UniverseIce) January 24, 2023
According to leak expert @Universelce, Coca-Cola must cooperate with a well-known brand to develop the cell phone. Users bet on a Realme, a subsidiary of Oppo, and the device's image resembles a 10 Pro model.
The mid-range smartphone has a 6.7-inch 120 Hz IPS LCD screen. The processor is the Snapdragon 695 and it can have between 6 and 12 GB of RAM. The main camera of the device is 108 MP and the battery is 5,000 mAh.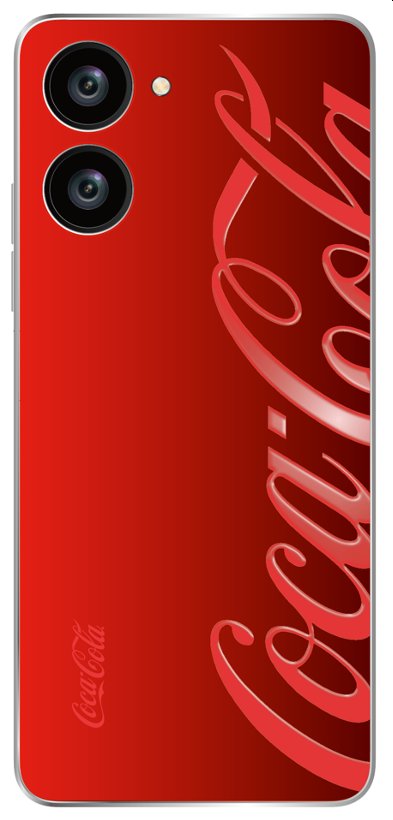 The rendered image of the Coca-Cola smartphone resembles a Realme 10 Pro.Source: reproduction
The Realme 10 Pro was launched already with the Android 13 operating system. If the partnership with Coca-Cola is confirmed, the smartphone must have adjustments showing the link with the beverage brand.
Prices are still unknown, but the cell phone will certainly cost more than changing ten Coke can rings. Even though, has the potential to be a more affordable smartphone for users.