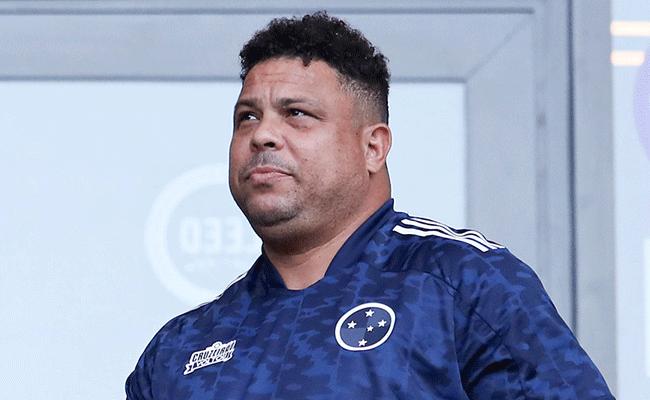 Cruzeiro director Gabriel Lima revealed that Ronaldo had always been against the agreement between the club and Mineiro due to the conditions imposed by Minas Arena. It was even Fenmeno, majority shareholder of SAF Cruzeirense, that announced on Monday (24/1) that
On the Samuel Venncio Channel, on Youtube, this Tuesday (1/24), Gabriel Lima gave details of conversations with Ronaldo about the agreement with the Minas Gerais stadium. Since last year, Fenmeno was convinced that the contract with Mineiro would not improve.
"Since we joined, Ronaldo has always been against the contract [com o Mineiro] and I said: 'Wait a while, it will get better, give me this year'. And he always said that it wasn't going to get better, that it was always like that, and that was the reason for our big discussions in 2022. And in the end, he was right", revealed Gabriel Lima.
In addition to exposing that his opinion was wrong about a possible change on the part of Minas Arena, Gabriel Lima stressed that it was not Cruzeiro's intention to make this negotiation public. The manager also stated that the club is not putting pressure on or acting politically.
"It's not a political movement. We don't want to put pressure on. We don't want to discuss contracts publicly. We believe that contracts have to be transparent, but discussed privately," said Cruzeiro's director.
---