posted on 1/24/2023 8:33 PM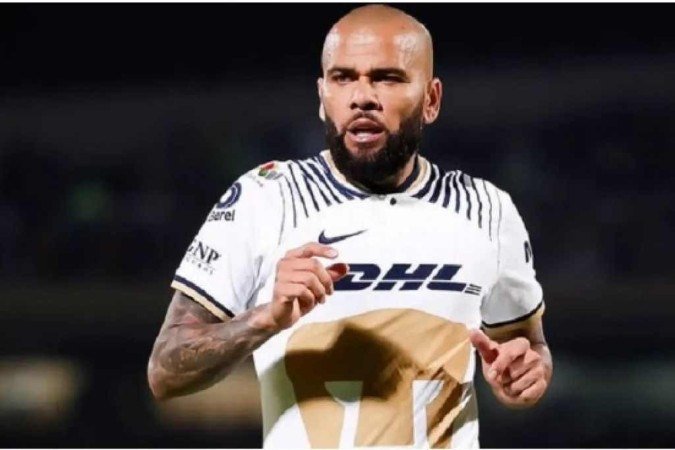 (credit: AFP)
To lure Daniel Alves back to Barcelona and get him arrested, the Catalan police (Mossos dEsquadra) planned a "trap". the spanish newspaper El Correo points out that, from the hearing of witnesses and the victim, in addition to the collection of evidence, such as recordings from security cameras, it was possible to devise a strategy for the player to return to Spain and be arrested. The plan included a deliberate leak of information and an offer of an informal meeting, which turned out to be fictitious and served to lead the player behind bars.
In the first week of the year, days after the incident (December 30), investigators of the sexual assault committed by Daniel Alves saw the complaint become more robust. The witnesses and the victim did not give conflicting statements. The description of the tattoo on the intimate part of Daniel Alves also corroborated the investigation of the veracity of the complaint.
The victim's cousin ratified the information that Daniel Alves sometimes tried to touch her private parts. One of the employees stated that the Brazilian right-back insisted that the victim and her friends meet him in the VIP area of ​​the Sutton nightclub, in Barcelona.
First step
The first strategy of Mossos dEsquadra was to leak information. The main thing would just be to confirm that there was indeed a sexual assault complaint against Daniel Alves. Without the Catalan police having to put the plan into full execution, the false information that the player was in the bathroom with the victim for 47 seconds ended up helping the scheme.
It was in the midst of these news that Daniel Alves recorded a video for the Y Ahora Sonsoles program, on Antena 3, denying the accusations and saying that he did not know the 23-year-old woman who had denounced him. At that moment, Mossos dEsquadra saw a good opportunity to stop the player. The obstacle was the athlete not being in Spanish territory.
plan in place
Daniel Alves, as a Pumas player, was in Mexico. If he returned to Brazil, without extradition agreements with Spain, arrest would become impossible. The death of Daniel Alves' mother-in-law, María del Carmen Sanz, served as a pretext to attract the Brazilian back to Spain. The police contacted Daniel Alves' defense and proposed an informal meeting, the purpose of which was to clarify what happened on January 30.
As soon as he landed in Spain, Daniel Alves had all his steps closely followed. When he arrived to testify, alongside his lawyer, he already heard the arrest warrant and was detained, with the intention that the prosecution and the judge in the case attest to the player's contradictions.
Correio Braziliense coverage
Want to stay on top of the main news from Brazil and the world? follow him Brazilian mail on the social networks. we are in twitter, on Facebook, Instagram, TikTok and YouTube. Follow!