Samsung prepares the launch of its new flagship Galaxy S23 line for February 1st. A little before the official announcement, the South Korean may also be preparing to launch another cell phone.
The devices titled Galaxy K748, K741 and K746 and appeared in several certification bodies, indicating that their announcement is imminent.



samsung
24 Jan



samsung
24 Jan
cell phone with number SM-K748U was listed on the Bluetooth Special Group website for certification and is titled Samsung Galaxy K748. Along with it, the Indian regulatory body Bureau of Indian Standard added to its database the devices titled Galaxy K741 and Galaxy K746.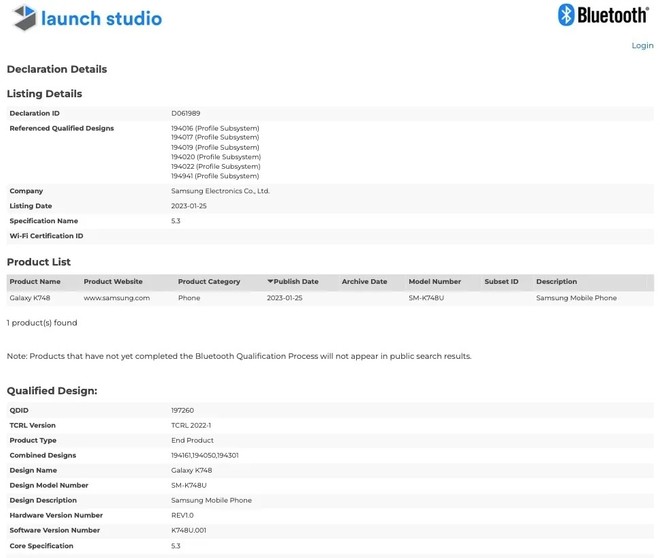 In the case of the Samsung Galaxy K748, its numbering SM-K748U indicates that it is an American version of the device and the only specification revealed in its certification is support for Bluetooth 5.3. There are no details about chipset, screen or even its design.
The Galaxy K748 has numbering K748B/DS and was added to the BIS database, reinforcing that this must be an Indian variant. Next to it, there are devices with numbers SM-K746B/DS and SM-K741B/DSwhich may launch as Samsung Galaxy K746 and Galaxy K741 respectively.

This is the first time that devices from a supposed Samsung K line have appeared on a certification site. So far, it is not clear whether the South Korean will actually present a new line of devices or are from existing series, but they were certified with different names.
In the coming days, cell phones will receive new certifications and more information will be released, bringing more details about the devices.
see also