Microsoft may bring a major design update and new features to File Explorer in Windows 11. Screenshots taken from the website windows center on Tuesday (24) show that the system's file manager will have several changes in its look to become more useful, convenient and integration with cloud services.
After tabbed browsing, one of the next big things for the app will be a "Recommendations" section that will display the items most accessed by the user, as well as files recently downloaded from the web and documents edited by Microsoft 365 co-workers. below, which shows the new "Home" screen: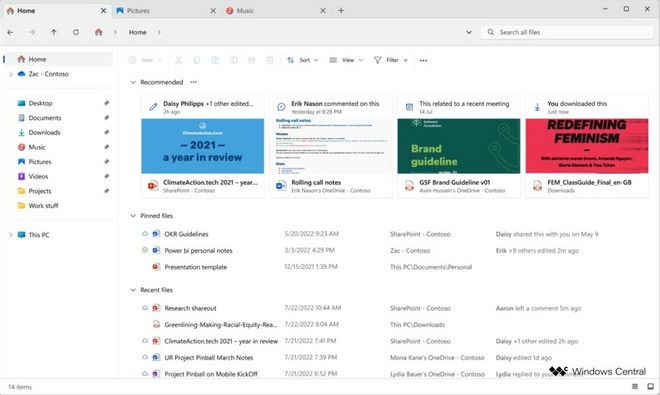 You can see that the side navigation bar should also be updated with a more modern look. Pressed buttons will have a highlight with more rounded edges and a label in the color selected for the Windows theme.
The details panel will be more consistent with the Windows 11 design. windows center, the interface will be more user-friendly for users of devices with touch screens. Microsoft, by the way, has already promised to optimize the operating system for the new wave of devices with folding screens, such as the ASUS Zenbook 17 Fold.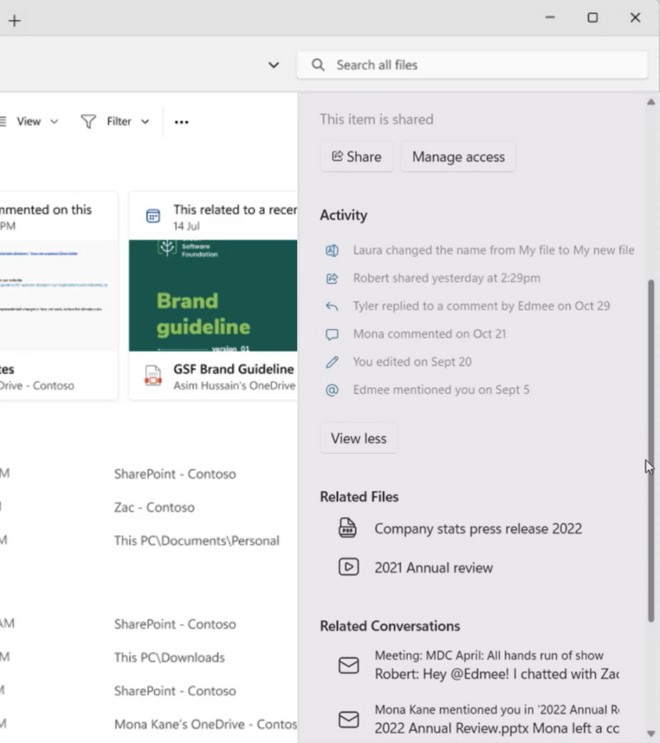 Another change is greater integration with OneDrive and Microsoft 365. With the presence of cloud services in File Explorer, users will be able to view emails, comments and various other interactions in the suite through the application itself.
Finally, it talks about a new way to view images saved on the device in the cloud through the "Gallery", an area of ​​the File Explorer that should behave similarly to Microsoft Photos.



Software
24 Jan



Software
21 Jan
For better organization of photos, videos and other files, the application would allow adding tags to items, so that users could classify their files into categories such as "work", "math class", among others.
Insiders say the File Explorer update will hit users before the end of 2023, so it's possible it's part of an eventual Windows 11 "23H2" update. Microsoft is also working to improve the stability of its operating system through new ways of evaluating drivers.
How is your experience with Windows 11? Comment below!