A Chinese content creator named "苏打 baka" decided to take advantage of the low temperatures in the city of Mohe, located in northern China, to do something unusual. pc gamer to run under these conditions, operating at a temperature under zero.
Before that, a more modest setup was put to the test in this low temperature test. In this case, a 2nd/3rd generation Intel processor was used along with its H61 motherboard. As a result, it didn't even need a component to help with cooling, as it operated normally between -2ºC and -1ºC.



tech
24 Jan



economy and market
10 Jun
Even trying to stress the chip, the scenario didn't change much, with temperatures between -1ºC and -3ºC. However, the content creator chose to do the same thing with more robust configurations. That way, she took a setup with a Intel Core i9-13900K together with a ASUS GeForce RTX 4090 ROG Strix for that.
Things started to get crazier and crazier, as the liquid in the cooling system ended up freezing and this made the accessory unusable. To make things work, the creator used an air cooler with industrial fans, in addition to a passive heatsink. Noctua NH-P1.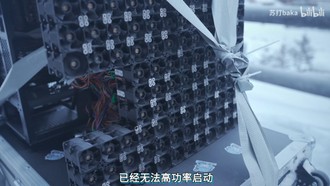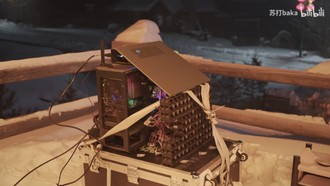 With that, the Intel processor operated between 10-15ºC, while the video card stayed at around -40ºC and under stress, it didn't even go beyond 30ºC. The chip, in turn, was at such low temperatures that it reached frequencies of 6.18 GHz without effort.
According to the description of the video itself, even though the PC and cables were covered in ice, "no hardware was damaged during recording".
More on PCs: Check out the latest Gaming PC deals and the record broken by ASUS with the Core i9-13900K chip.