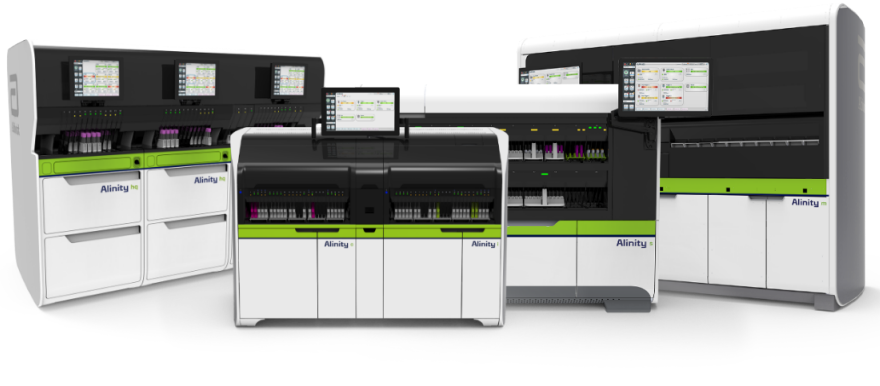 Image: The Food and Drug Administration (FDA) has approved Alinity's h-series lab instruments for advanced testing of patient blood parameters (photo courtesy of Abbott)
A complete blood count (CBC) is often prescribed in healthcare to screen for various conditions such as infections, anemia, immune system disorders, and blood cancers. Now the US Food and Drug Administration (FDA) approval of an advanced hematology system is paving the way for US laboratories to perform CBC as efficiently as possible.
Abbott (Lake Forest, Illinois, USA) has received US FDA approval for its state-of-the-art Alinity h-series hematology system. This system can be easily integrated into existing Alinity lab systems built in the US, expanding the capabilities of these labs. As a result, it has become easier for hospitals to perform CBC, which is one of the most requested tests among patients. The Alinity h-series system offers a number of benefits for laboratories, including the ability to process up to 119 CBC results per hour, one of the fastest results on the market, and the need for a smaller footprint, which is critical to maximize resource efficiency laboratories. and operations.
The Alinity h series includes Alinity hq, an automated blood analyzer, and Alinity hs, a combination slide and stain. The hallmark of Alinity hq is its innovative MAPS™ technology, which uses light scattering to distinguish between cellular features and better recognize different blood cells. With the Alinity h-series, Abbott offers one of the most complete laboratory diagnostic systems available, offering a wide range of tests for timely and effective patient care. Laboratories and hospitals in the US will find it easy to integrate the Alinity h-series hematology system into their core operations with minimal effort and staff training. This ease of integration is critical for laboratories facing time and resource constraints. In the US, Alinity's portfolio now includes Alinity h series (hematology), Alinity ci (clinical chemistry and immunoassay), Alinity m (molecular), Alinity s (blood transfusion), and Alinity i-STAT for healthcare delivery.
"America's healthcare systems have faced significant resource constraints and rapidly changing dynamics since the pandemic," said Luis Morrone, executive vice president of Abbott's core diagnostics division. "The Alinity h-series system, like the full range of Alinity products, was designed to change the way laboratories conduct tests so they can focus on their most important mission: helping patients."
Related links:
Abbott