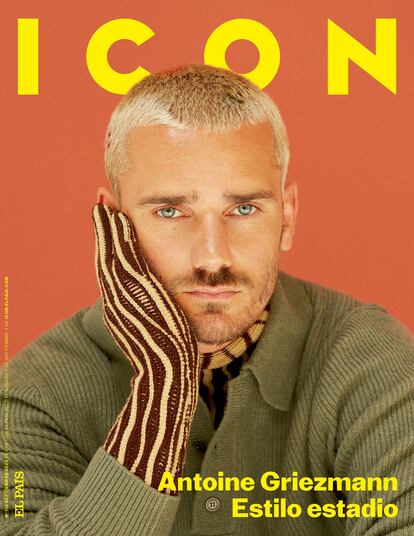 The September issue of ICON is already out on the streets with a double cover that asks us if Antoine Griezmann, Atlético Madrid leader and France national team benchmark, is the most outstanding footballer of today. In it, he talks about fashion, music, horses, his family and, of course, his club Atleti. "I do my best for the club and its fans, and the rest is up to those who think," he explains in an interview. "Without a doubt, if many people think so, then things are going well not only for me, but also for my team, and this is the only goal. What they tell me on a personal level is very good and I appreciate it, but what really matters is that Atlético do what we all want."
A few pages later, we meet writer Percival Everett talking to Laura Fernandez about his latest novel, Los árboles, a kind of sad and demented satire on racism in the United States. White trash is a victim in itself," he explains. "They think that if they don't have everything that Trump has, if they are poor, it's because they were unlucky. They think it's just a matter of luck!" Maxi Iglesias was lucky to at least have a privileged physique that made him one of the most recognizable actors on the Spanish screen. What he was unlucky with, at least as a child, was the name he proudly bears today. "Of course the school was a mess," he tells Juan Sanguino. "But my mother always explained to me that she gave me this name because she didn't want me to be called like other children. There were four in my class Sergios, three David... Now you have a phone book full of names like Paul Physio or teacher angel Everyone saved me Maxi dry. But yes, at school they called me Maxibon"
And another incredible story: the story of the Texan Saul Armendaris, Cassandro, who in the nineties was the most glamorous champion of several wrestling leagues. Today, his story, which includes drug hell and homophobia, was filmed with Gael Garcia Bernal.
All this and much more in the kiosks.
You can follow ICON on facebook, Twitter, instagramor subscribe here Newsletter.