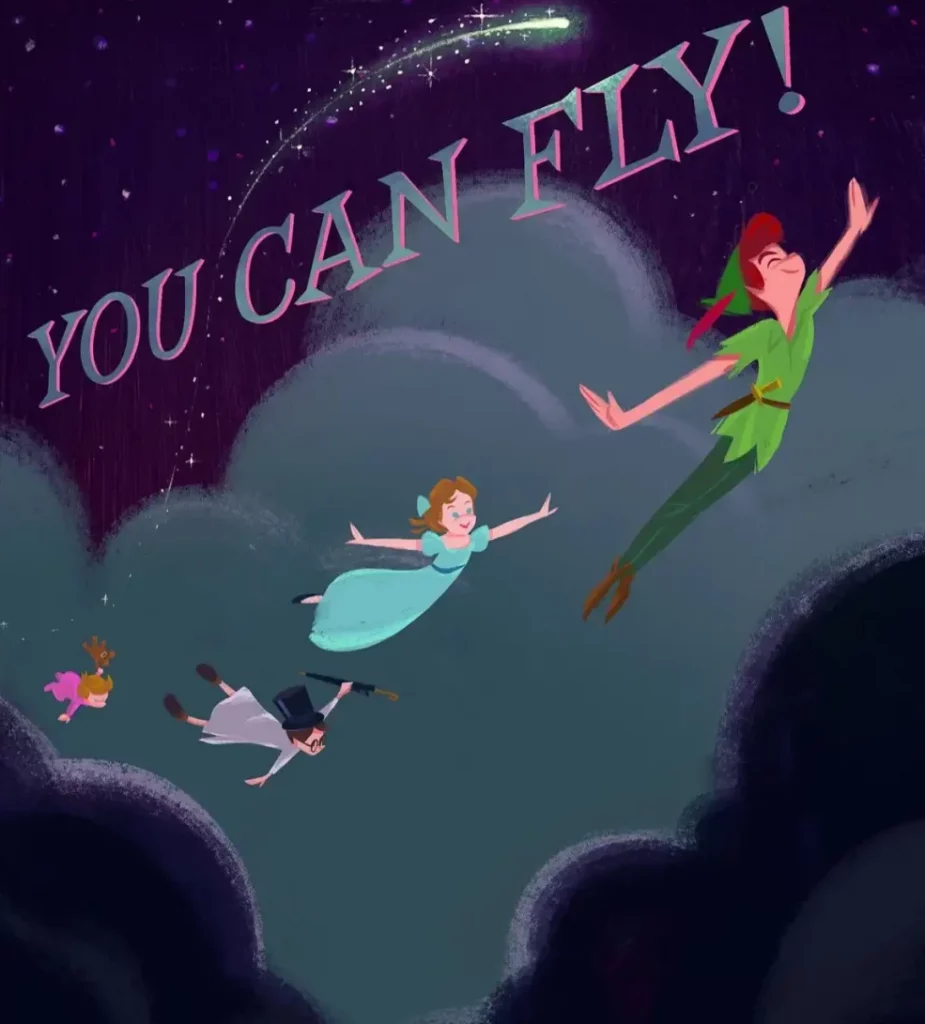 The new story about Never Land and the Lost Boys will star Alexander Molony, Ever Anderson, Yara Shahidi and Jude Law as Captain Hook. (Disney/Twitter)
---
ANDn recent years, the entertainment and communication company walt disney premiered on the big screen several classics in live action as Cinderella, The Jungle Book, Alice Through the Looking Glass, Aladdin and Beauty and the Beast with stellar performances from Emma Watson and Dan Stevens.
Although this study has reinterpreted animated films with live actors since the 20th century with 101 Dalmatiansnow the controversy revolves around its "forced inclusion" by adaptations such as The little Mermaid.
After several months of expectation, this Tuesday, February 28, Disney officially launched the first trailer for its live action on the land of "Neverland", where Wendy, Michael and John embark on an adventure with Peter Pan and Tinkerbell. This new bet, which will be a live action reinvention of the 1953 animated classic, will arrive on the streaming service on April 28, 2023.
"By doing 'Peter Pan and Wendy ' we set out to create a film that honors both JM Barrie's original text and Walt Disney's animated adaptation. We wanted to invigorate our storytelling with emotional sincerity, an open heart, and a great yearning for adventure. Hundreds of incredible artists spent many years bringing this film to the screen," said the film's director, David Lowery, in a press release.
This year, return to Neverland. ✨Watch the trailer for #PeterPanAndWendy and stream the movie event April 28 only on @DisneyPlus. pic.twitter.com/3DlRqtiyn0

—Disney (@Disney) February 28, 2023
The new story about Never Land and the Lost Boys will star Alexander Molony, Ever Anderson, Yara Shahidi and Jude Law as Captain Hook.
However, with the projection of the first images, some Internet users expressed their disagreement with a dark-skinned Bell and not a white one, as happened in the animated film. For many fans, among the favorite actresses was Dove Cameron, who bears a great physical resemblance to the fairy.
This discussion about the "forced inclusion" of Disney has been going on since last year with actress Halle Bailey, who became the first little mermaid of color and whose live action will hit theaters in May 2023.
"They could make a movie with Tinkerbell's friend (Iridessa), but it seems that it is easier to do this (inclusion) than to remember the things they released before," criticized an Internet user on Twitter.
DISNEY PREPARES THE LIVE ACTION OF HERCULES, SNOW WHITE AND LILO & STITCH
Another of the reinterpretations that Disney fans expect is Herculeswhose 1997 animated classic will now be directed by Guy Ritchie, the same one who brought the live action of aladdin. In addition, the directors of Infinity War and end game —Anthony and Joe Russo — will be producers for this film that tells the story of the son of Zeus.
Strong together. 💪 pic.twitter.com/KeEsxzscB4

—Disney (@Disney) February 25, 2023
Snow WhiteDisney's first animated film about princesses, will also have its adaptation with humans in March 2024. On this occasion, actress Rachel Zegler will be the protagonist of the fairy tale, while the role of the Evil Queen will be for Gal Gadot from Wonder Woman.
Although the premiere of these films is already a fact, some tapes still have to be defined as director and cast. The Hunchback of Notre Dame and Lilo & Stitch, a 2002 classic that follows the story of a lonely Hawaiian girl who adopts a dog, who is actually a mischievous and funny alien. No.
Newsweek in Spanish also recommends these notes:
'Que viva México!', an irreverent political satire
Disney prepares new franchises: Toy Story 5, Frozen 3 and Zootopia 2
'Our society is a fierce and sharp portrait'