league cup
The president of the next rival team, Lionel Messi, went crazy after his arrival in the United States and was happy to meet him.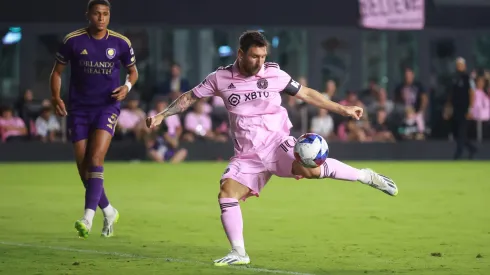 The arrival of Lionel Messi at Inter Miami meant a revolution in Major League Soccer. This is the most powerful acquisition in the history of the American League, which also brought dozens of records in the rankings, sales in the MLS, the League Cup, as well as in Adidas, the public and a number of other things.
For Dan Hunt, one of the owners of FC Dallas, the arrival of Lionel Messi in the US "is the biggest blow in the history of the league." In a conversation with Bloomberg, he assured that the match between his team and Inter Miami would be a landmark for his club.
"Sometimes in life you need such moments. We needed this moment from David Beckham to really move the league forward," Hunt said. MLS will return in September once the League Cup is over.
But that's not all, as the FC Dallas co-owner continued to shower flowers on Messi. "It's like looking at Michael Jordan. You are looking at one of the two greatest players of all time in this experience. So yeah, it's a great moment for Dallas if it happens on Sunday."
In the three games he played in the Inter Miami jersey, Lionel Messi has already scored five goals. His opponents were Cruz Azul, who scored a goal in 36′; Atlanta United with two goals, one assist and a driver in the 78th minute and Orlando City with two more goals, one yellow and a captaincy in the 90th minute.
This Sunday, August 6 at 9:30 pm, Inter Miami will visit Toyota Stadium in Texas to face Dallas. The match will be counted in the 1/8 finals of the League Cup.