The singer, who has just released her eighth album, left "Hannah Montana" behind to become an exponent of versatility in the music industry.
By EFE
Mar 11, 2023- 05:56
Until her artistic maturity, endorsed at the age of 30 by prestigious figures such as Dolly Parton, Metallica or Stevie Nicks and a new album that she released on Friday, Miley Cyrus has managed to forge her own identity and transcend a good list of ballasts and labels, such as that of "Disney girl".
Proof of all this is his most recent single, "Flowers"not only because it is the current world number 1 and the song that, with only 49 days, has managed to surpass 600 million views on Spotify the fastest in history, but also because it transforms a painful breakup into a hymn of sentimental independence.
The concept of "nepobaby" had not yet been typified, but one of the first stones that the artist born Destiny Hope (Franklin, 1992) had to endure was precisely that of her shortest path to fame as Goddaughter of Dolly Parton and daughter of the "country" star Billy Ray Cyrus, the one with the "Achy Breaky Heart" that years later Coyote Dax popularized in Spanish as "No rompas más".
READ ALSO: Miley Cyrus releases her eighth album
It is true that, with that support and family experience, the young promise had a bold representative, but, at least according to the official version, it was her skills that managed to prevail over more than 1,000 applicants to achieve her first great success and one of the biggest commercial milestones of the early 2000s, the children's series "Hannah Montana".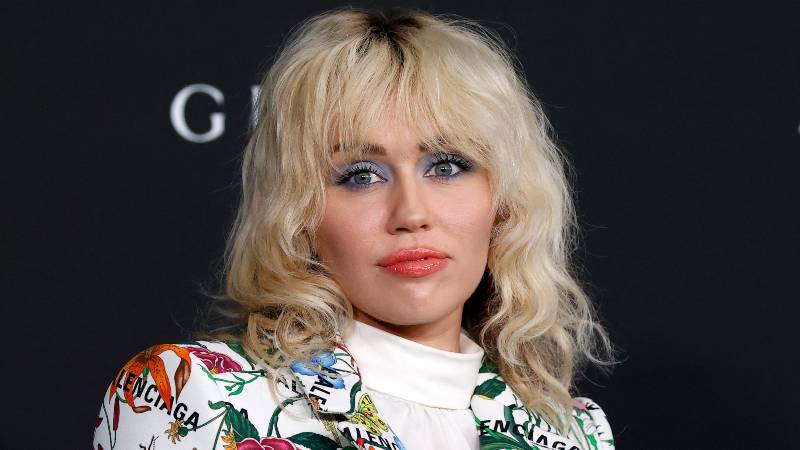 At that time, Disney was looking to further exploit a formula that had worked for them with the previous "Lizzie McGuire" and Hilary Duff: build business synergies between a TV production as a showcase for musical themes that its protagonist could later interpret in real concerts.
That gave rise to four seasons and a film with a successful but improbable plot beyond the childish prism, that of a girl capable of hiding her identity as a music superstar from almost everyone around her with a simple wig, hence the tune " Best Of Both Worlds", which has managed to endure as a kind of collectively tolerated joke celebrating a time of naiveté.
YOU WILL BE INTERESTED: Galilea Montijo reveals that she has already divorced her husband
Worth noting from that stage are his aspirational ballad "The Climb" and the success that could unite young people and adults at a barbecue on the 4th of July, "Party In The USA", in some way the swan song of that stage of simplicity.
Leaving Hannah Montana behind
His hit on the table came in 2010 with an album that represented a musical evolution towards more aggressive rhythms, with a sensual cover and a title, "Can't Be Tamed" ("Impossible to tame", in Spanish), which constituted a first declaration of intent.
The chronicles of Rock in Rio in Madrid from that same year are still remembered and the horrified looks of thousands of parents who took their children to enjoy the supposed family day in which the artist, by surprise, symbolically "killed" Hannah Montana with her naked aesthetic and a very provocative attitude.
After bringing the real closure to the series in 2011, she dedicated the following years to tearing down its foundations, not in vain the first great "hit" of her new era was "Wrecking Ball", in which she appeared naked and astride a ball of demolition, after the previous single, "We Can't Stop", made an impact with a video clip of lewd movements that celebrated the effects of ecstasy.
With the album "Bangerz" (2013) and his new character he finally managed to grab the media attention. Without rushing, now it was time to demonstrate that there was a basis for trust beyond the easy headline with live shows like the one at the 2013 MTV Europe Music Awards in which he moved with "Wrecking Ball" (shortly before pretending to smoke marijuana on stage) .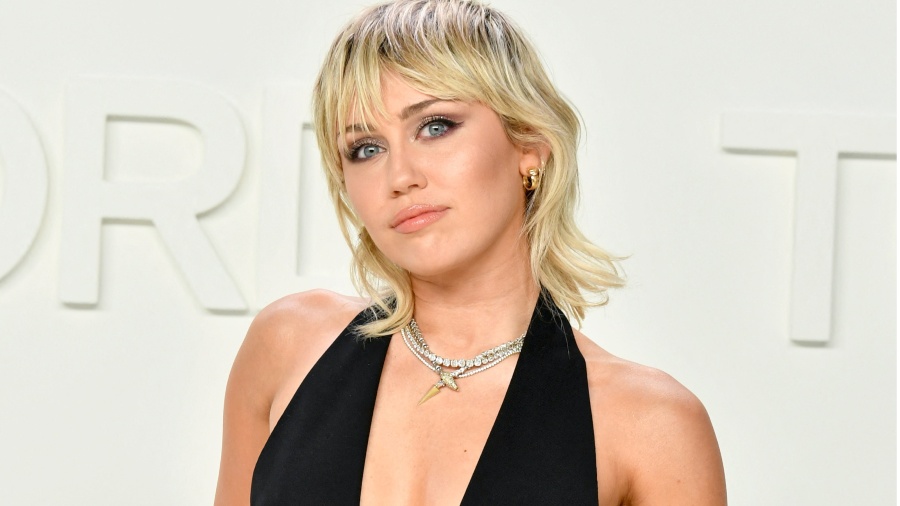 Bold and versatile artist
Various ingredients combined to result in a different artist: on the one hand, the "country" dregs that ran through her veins in fabulous versions such as her godmother's "Jolene", her first great supporter; on the other, her voice gradually hardened into one of the most recognizable timbres on the music scene that also allowed her to seamlessly jump from pop to rock.
His versatility, added to his artistic curiosity, resulted in irregular but always interesting subsequent albums in which he found unexpected allies, such as the uncommercial "Miley Cyrus & Her Dead Petz" (2015) with The Flaming Lips, with which he stopped at dry and consciously the commercial continuity of "Bangerz".
He made the unprejudiced alternation between bombings and musical adventures (many of them intergenerational) a way of life, leaping from RuPaul ("Cattitude") to Mark Ronson ("Nothing Breaks Like a Heart").
ALSO: Luis Miguel shows his face and denies detention in Mexico
Even on the same album as "Plastic Hearts" (2020) he managed to recruit Billy Idol ("Night Crawling"), Joan Jett ("Bad Karma"), Dua Lipa ("Prisoner") or Stevie Nicks herself (in "Edge of Midnight", an imitation of her hit "Midnight sky" in which she previously paid tribute to him).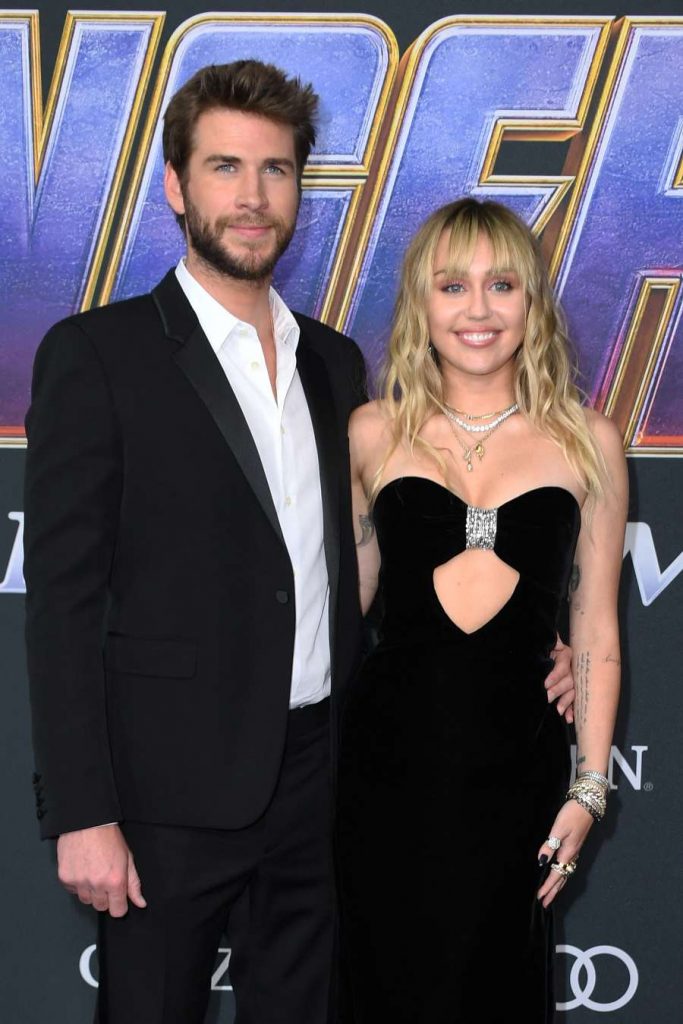 Just a year later, Metallica themselves asked her to participate in a new version of their classic "Nothing Else Matters" along with a list of figures that included Elton John, Chad Smith or Yo-Yo Ma.
From that position, last Friday he published what seems called to be his great album, "Endless Summer Vacation", partly because of his only single, "Flowers", which was composed as a catharsis to leave behind years of a toxic relationship with to the actor Liam Hemsworth and that it has become a feminist anthem that turns the sentimental clichés of Bruno Mars' "When I Was Your Man" on its head.
"I can buy myself flowers / Write my name in the sand / Talk to myself for hours / And say things you don't understand / I can take myself dancing / And hold my own hand / Yes, I can love myself better than you," she sings after her last great personal emancipation.
RETURN TO THE HOME PAGE