The former Real Madrid player has at his disposal an entire floor of a luxury hotel and a small souvenir from his stay at the Santiago Bernabeu.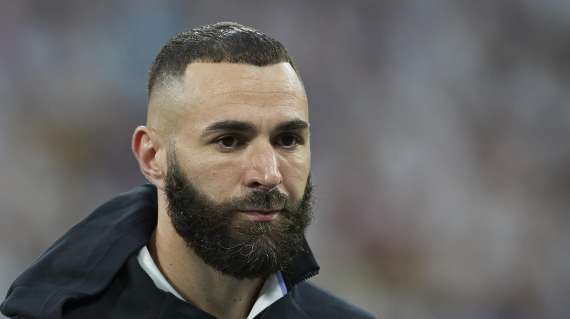 bernabeudigital.com
Karim Benzema, Real Madrid
© photo by Federico Titone/BernabeuDigital.com
This summer, Karim Benzema starred in one of the greatest explosions of the summer: despite the fact that its renewal with real Madrid taken for granted, the striker eventually decided to accept a multi-million dollar offer from Al Ittihad. An unexpected turn of the scenario, although the French player was already planning to live in a Muslim country after the end of his career. However, an offer from the Saudi side has accelerated everything, and now he lives away from the media attention and the pressure of the game at the Santiago Bernabéu.
LIFE OF Benzema in Saudi Arabia
Newspaper Cause this echoes Benzema's new and very quiet life in Saudi Arabia. Forward lives much calmer than in Madrid. For example, his training takes place at 20:00 due to the high temperature, and he decides when, how and with whom to talk. Everyone there loves him.
Waiting to find a home Benzema he stays at the most luxurious hotel in Jeddah. Important issues of the country are discussed there, as well as other Saudi football stars such as firmino, Kante or Gabri Veiga, among the others. However, it is almost impossible to find Benzema all alone. "It's very difficult to see Karim often walk through the front desk, he has the entire top floor and nothing is missing," some guests comment.
His entire work team accompanies him wherever he goes, although the newspaper in question managed to get his hands on the former national team player. real Madrid would take care of him "I am very happy here in Arabia," he admits. Benzema, who does not express a desire to return to Europe, although it is clear that he fondly remembers those great moments at the Bernabéu. In fact, on one of his visors, he still wears a photograph of his stay in Madrid under the motto "Total darkness".
Download the BERNABÉU DIGITAL app for free: all the latest Real Madrid news in your pocket!
You can now follow BERNABÉU DIGITAL on TIK TOK!
Follow Bernabéu Digital live on Twitch!
var banner = (); var now = Math.round(new Date().getTime() / 1000); var bannerok = new Object(); for (var zona in banner) { bannerok(zona) = new Array(); for (i=0; i < banner(zona).length; i++) { var ok = 1; if (banner(zona)(i)('scadenza')>0 && banner(zona)(i)('scadenza')<=now) ok = 0; if (banner(zona)(i)('partenza')!=0 && banner(zona)(i)('partenza')>now) ok = 0; if (typeof azione !== 'undefined' && azione !== null) { if (banner(zona)(i)('pagine') == '!index' && azione == 'index') ok = 0; else if (banner(zona)(i)('pagine') == 'index' && azione != 'index') ok = 0; }
if (ok == 1) bannerok(zona).push(banner(zona)(i)); }
bannerok(zona).sort(function() {return 0.5 - Math.random()}); } banner = bannerok; var banner_url="https://net-storage.tcccdn.com"; var banner_path="/storage/bernabeudigital.com/banner/" function asyncLoad() { if (azione == 'read') { var scripts = ( "https://connect.facebook.net/es_ES/all.js#xfbml=1", ); (function(array) { for (var i = 0, len = array.length; i < len; i++) { var elem = document.createElement('script'); elem.type="text/javascript"; elem.async = true; elem.src = array(i); var s = document.getElementsByTagName('script')(0); s.parentNode.insertBefore(elem, s); } })(scripts); } } if (window.addEventListener) window.addEventListener("load", asyncLoad, false); else if (window.attachEvent) window.attachEvent("onload", asyncLoad); else window.onload = asyncLoad; function resizeStickyContainers() { var stickyFill = document.getElementsByClassName('sticky-fill'); for (i = 0; i < stickyFill.length; ++i) stickyFill(i).style.height = null; for (i = 0; i < stickyFill.length; ++i) { var height = stickyFill(i).parentElement.offsetHeight-stickyFill(i).offsetTop; height = Math.max(height, stickyFill(i).offsetHeight); stickyFill(i).style.height = height+'px'; } } document.addEventListener('DOMContentLoaded', resizeStickyContainers, false); // layout_headjs function utf8_decode(e){for(var n="",r=0;r