Brazil
As Cafu explained, he considers Neymar Jr technically better than "any footballer you can imagine" and sees him as Brazil's hope.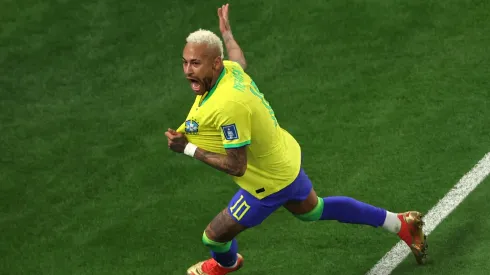 There are two types of people: those who think the best footballer in the world is Lionel Messi and those who think it's Cristiano Ronaldo. However, while this hegemony lasts, there are several players who have tried to climb this podium. Neymar Jr is one of them.
Many have tried to compare Ney to 10 and CR7, but the truth is that the Brazilian failed to replace the Argentine and the Portuguese. Cafu, the historic Brazil international, stepped forward and spoke about the expectations they have for the PSG striker.
Speaking to TNT Sports Brasil, the former AC Milan and Roma player placed Neymar Jr at the top of the list. According to him, analyzing the technical aspects of football, his compatriot is better than any football player they can think of.
Kafu admitted that, in his opinion, Nei "is a phenomenon. Technically he is one of the best players I have seen in the last 20 years. Technically Neymar is better than Lionel Messi, he is better than Cristiano Ronaldo, he is better than De Bruyne."
The former World Cup Champion in the United States in 1994 and in Korea and Japan in 2002 added that "technically he is better than any football player you can imagine. He has impressive abilities. He is the player we look forward to in the Brazilian team."
According to statistics and at the level of the national team, Neymar played 124 matches, scored 77 goals and gave 56 assists. Its performance is 0.62 annotations per game played. In addition, he was the 2013 Confederations Cup champion and also won gold and silver at the Olympics.