A team of scientists succeeded in transplanting genetically modified pig kidneys into a 52-year-old brain-dead patient and for the first time managed to make the organs function: they were able to produce urine and clear creatinine.
Behind this study, which is still in the experimental stage, is a team led by Jame Locke at the University of Alabama's Hirsinka School of Medicine in Birmingham, Spanish publication DW reports.
The results complement another groundbreaking human study by the same researchers and published in January 2022.
KIDNEY CRISIS
The work, published in the journal JAMA Surgery, represents an advance in science and in the field of xenotransplantation as a potential treatment for end-stage renal disease, aimed at tackling the "serious global crisis of renal organ shortage," according to those responsible.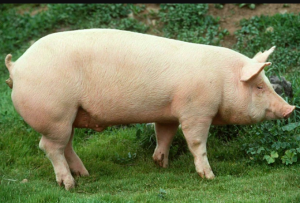 "It was amazing to see the first preclinical demonstration that properly modified porcine kidneys can provide normal and vital human kidney function safely and with a standard immunosuppression regimen," says Locke.
The kidneys, he adds, functioned remarkably throughout the seven-day study.
"PARSONS MODEL"
The transplantation was performed using the "Parsons model", a preclinical model of human brain death developed by the University of Alabama to evaluate the safety and feasibility of xenografts or porcine-to-human kidney transplantation.
It is named after donor Jim Parsons, whose family donated his body to advance research into kidney xenotransplantation, the university says.
Parsons' donation led to the creation of the first clinical stage porcine kidney xenograft in humans and helped pave the way for future transplants in living humans.
VOLUNTEER FOR RESEARCH
The current investigation also involved a man who told his family that he wanted his body to be handed over for research after his death.
He is a 52-year-old man whose name has not been released at the request of the family. He suffered from hypertension and chronic kidney disease.
The patient had both kidneys removed and dialysis stopped, followed by compatible xenotransplantation.
The animal's organs, created by Revivicor, contained ten genetic modifications, four inactive pig genes and six added human genes.
74 HOUR EXPERIMENT
In the current investigation, the deceased person's condition was stable when they showed up for the study, allowing Locke's team to continue the investigation for seven days (an experiment published last year lasted 74 hours).
Since the subject's condition was stable and the kidneys were in a favorable environment, no delay in kidney function was observed, which was not observed before.
In total, this is the third study in the program using the Parsons model, and the second to be peer-reviewed and published in a scientific journal (Locke's team is in the process of publishing another paper).
(Photo: taken from Spanish DW)