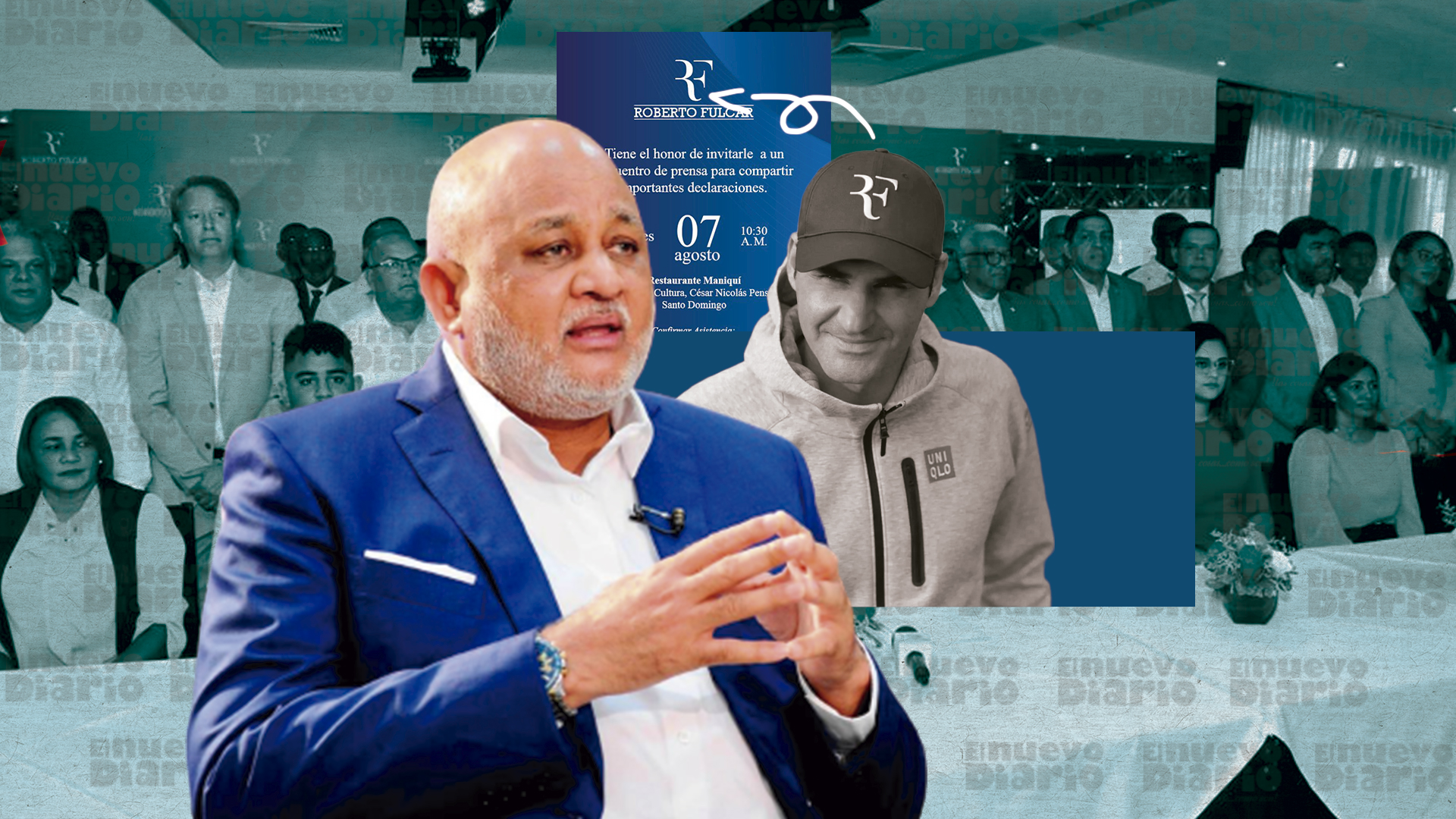 EL NUEVO DIARIOS, SANTO DOMINGO. The fact that Roberto Fulcar used the personal brand logo of famous tennis player Roger Federer prompted comments on social media on Monday.
And the fact is that at the top of the aforementioned invitation there is an RF equal to the one used by the aforementioned former tennis player, which caused various opinions of Internet users.
Recall that this morning the former Secretary of Education held a press conference to give details of the events that affected his health, the reasons why he had to be transferred to Boston, and the time during which he was in the Massachusetts General Hospital in the United States, declaring at the same time that he was ready to start his professional, social and political activities.
While Roger Federer is a Swiss tennis player who has won 20 Grand Slams, that figure puts him third on the list of winners, behind only Serb Novak Djokovic and Spaniard Rafael Nadal, who have started using RF as your personal brand.
Origin of the Federer logo
Initials RF were reportedly registered by Nike Innovate on October 9, 2008 with an expiration date and possible renewal on April 9, 2028.
Since then, the tennis star's initials have appeared on caps, t-shirts, shorts and all merchandising, but in March 2018, the contractual relationship between Federer and Nike came to an end.
After two years of legal battles and lawsuits, in 2020 Federer announced on his Twitter account that he had won the battle with Nike and that the logo with his initials could once again represent him as a tennis player.
Connected