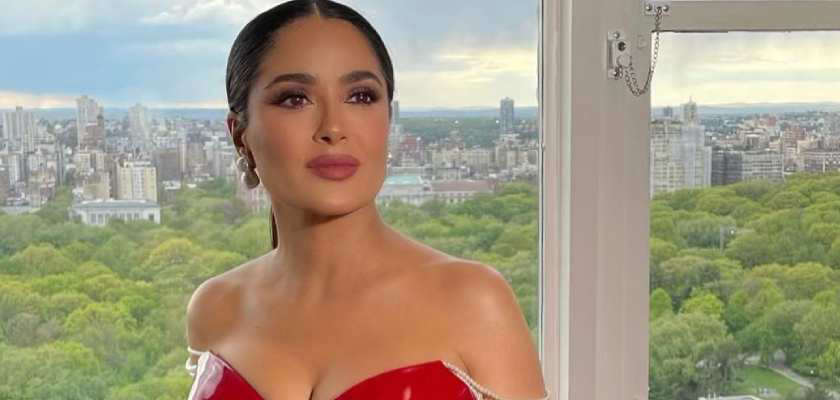 Salma Hayek and her viral natural photo at 56. (Photo: Salma Hayek/Fb)
Salma Hayek's powerful Instagram post generated thousands of user responses.
Famous Mexican actress. Salma Hayek, caused a stir on social media with her recent bikini posing, in which she shows off her natural beauty at the age of 56 and marks the 77th anniversary of the bikini. The post garnered over 1.5 million likes and attracted the attention of her followers around the world.
-> LISTEN TO THE BEST ROCK N POP 24 HOURS HERE
Salma Hayek, active influencer and style icon
In recent times Salma Hayek She has proven to be one of the most active actresses on social media, sharing photos of her red carpet appearances, fashion shows and moments with her lifelong girlfriend Penélope Cruz. His Instagram profile has become a public album where he shows his lifestyle and wins over his followers.
A pose revealing his pact with the devil and his love of bikinis.
Attention generated by his last post Salma Hayek it's undeniable. First of all, his enviable physique stands out, which seems to defy the passage of time. Secondly, it highlights her natural beauty without a drop of makeup, showing off one of the actress' best looks. Thirdly, the pose becomes a celebration of 77 years of bikini history in which Hayek considered one of the best ambassadors. Last but not least, her fans expressed their admiration with over 1.5 million likes.
Salma Hayek, an impressive beauty in any context
It's not the first time the talented Frida actress has been showing off her gorgeous figure on social media. Whether it's posing on a boat in a bikini or going to the sauna together, Salma Hayek makes it clear that you stay in shape and look radiant in any case. In her last post, she wore a boho patchwork bikini paired with Mexican gold earrings, showing off her style and elegance even at the pool. Definitely, Salma Hayek embodies the image of what many people aspire to be in this life: divine in all aspects.
Listen to Radio Oasis, rock and pop and get the latest news from your favorite rock and pop artists!