In the world of collector cars, sometimes one can be taken for a ride. When the documentation or the body, chassis or engine numbers are altered, a vehicle of little value can be sneaked in like a unicorn. This is what happened to Adam Levine.
Adam LevineKnown for leading the band Maroon 5 and having been a judge on "The Voice" in the American version, he is someone who can afford expensive whims, such as having Italian collector cars from the 60s-70s. More than two years ago, he owned a Ferrari 365 GTC/4 from 1972 and a 365 GTC from 1968.
One fine day, he was contacted by a well-known luxury car broker, rick cole. It is a company that has been in the business of appraisal, auction and search for classic cars that have value as an investment for 50 years. He claims to have a history of 20,000 transactions, so he is not an amateur.
Adam was advised by the broker and advised of a good deal, keep one of the 45 Maserati Ghibli Spyder SS that were manufactured between 1970 and 1973, in exchange for practically a million dollars. It was unit 1241, which, like its small-series brothers, had a 335 hp 4.9 V8 engine and the touch of the Ghia coachbuilder. Nothing to do with modern Ghibli, for the record.
These cars were direct rivals to the Ferrari 365 GTB/4 Daytona Spyder, produced in a similarly short run and with virtually the same power. It must have seemed like a good idea to Levine, because he took the broker's advice and launched the trade through his trust.
We take the opportunity to make a small paragraph. People with a lot of money tend to delegate these tasks to people who understand, the commissions that have to be paid are paid, and santaspascuas. In order to carry out the deal, Levine had to contribute his two Ferraris and another 100,000 dollars, in order to amass an amount of 950,000 dollars (in exchange, just over 900,000 euros).
The deal was completed in December 2020. Levine was supposed to have acquired AM115.49S.1241. Well, after a while, the cake was discovered, the car was not authentic for a simple and simple reason, the 1241 really is in a private collection in Switzerlandthe Clive Joy Collection.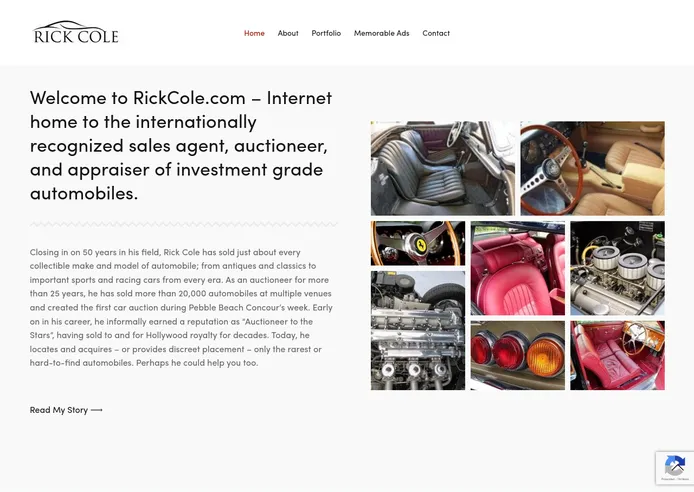 Screenshot from Rick Cole's website
On Friday, February 17, Adam Levine's legal representatives filed a lawsuit against Rick Cole to undo the deal or recover the $950,000. They charge him with negligent misrepresentation, intentional misrepresentation, fraudulent concealment, and breach of contract.
The demand is summarized in a: "I don't know, Rick, it seems false"
In other words, Adam Levine's lawyers believe that the broker, knowing that it was not the real 1241, did everything possible to pass it off as such. It turns out that the frame and engine number were altered and were put latertrying to imitate the numbering of Maserati.
The broker had provided a certificate of authenticity from an expert in the field, Fabio Collina, but it turns out that this certificate referred to the authentic 1241, not the unit purchased by Levine. They suspect that it is an inferior Maserati Ghibli Spyder, and even a Coupé that has been modified to look like a Ghia product.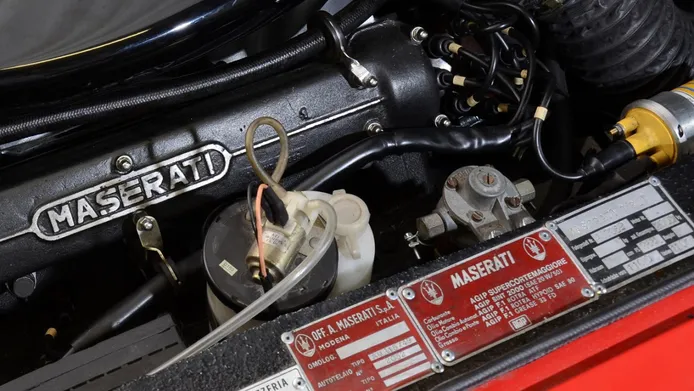 Maserati Ghibli Spyder SS number 2052 nameplates (which are authentic)
The lawsuit specifies that they discovered that the fake 1241 was put up for auction in 2015, but withdrew from the process when doubts arose about its authenticity. Likewise, when Adam Levine considered the possibility of selling it -before he knew it was fake-, the broker advised him not to, supposedly to avoid someone discovering the cake. That's how it ended up happening.
not being a real Maserati Ghibli Spyder SSOf course it has some value, but more than 900,000 euros is going to be no. The story was uncovered by the Los Angeles Times and failed to count on Rick Cole's version. In either case, the company's reputation can be seriously undermined if it is shown to have been part of the deception.
Who could trust a company that has knowingly sold a fake car, in order to collect its juicy commission?
Just a few months before this purchase and sale operation took place, Maserati launched the Maserati Clasiche initiative to safeguard and promote its legacy. Among the services offered is the certification of authenticity and originality. Your experts may have to disarm the fake 1241 to determine exactly its origin, or at least find an explanation for this mystery.
Fountain: Los Angeles Times