Judge Analisa Torres ruled against the SEC, and the ruling favors other cryptocurrencies and appears to increase the need for regulation.
July 14, 2023 12:19 pm
Lawyers have written millions of words trying to answer one of the most burning questions in cryptography: "Is XRP Ripple a security?" But it took Judge Analise Torres only 25 to settle the matter once and for all.
In a landmark court ruling for the industry, Torres wrote, "XRP, as a digital token, is not in itself a 'contract, transaction, or scheme' involving Howey's requirements for an investment contract." Simply put, XRP is not a security..
The decision culminates in a lengthy litigation in which Ripple has committed over $200 million to its defense US Securities and Exchange Commission (SEC). This is a resounding victory not only for XRP holders, but for the entire cryptocurrency industry. In fact, the ripple effect of this case could turn into a wave that lifts all the ships in cryptocurrency, starting with Coinbase.
How Torres' logic could undermine SEC strategy
In his decision, Torres explains that XRP was a security when Ripple first sold it to institutional investors looking for a profit. But the token is no longer a security when it is traded between anonymous buyers and sellers. in secondary markets (i.e. cryptocurrency exchanges).
This reasoning gives centralized exchanges new ammunition in their legal battles with the SEC. In June, the SEC filed a lawsuit against Coinbase for allegedly selling unregistered securities. But, expanding on the logic behind Torres' decision, Coinbase can now argue that the assets in question are not securities because they are traded blindly on the secondary market. Thus, if Torres' decision stands, he can justify not only XRP, but also other tokens labeled by the SEC as supposedly unregistered securities. These include SOL, ADA, NEAR, MATIC and others..
In essence, Torres' reasoning torpedoes the SEC lawsuit against Coinbase. As Paradigm policy director Justin Slaughter tweeted, it would be very difficult to prove that secondary token sales are securities by this logic. The SEC can appeal, but the chances are that even if they win at the appellate level, they will lose in the Supreme Court.adds an expert.
This is because the Supreme Court, in its conservative incarnation, has lashed out at the excessive actions of federal agencies. And it's unlikely that the Securities and Exchange Commission will look favorably on claims that it can regulate an entirely new industry without the help of Congress.
Compressed reins on Gensler
Ripple's decision also deals a major blow to the SEC's lobbying efforts on Capitol Hill. "Destroy the narrative promoted by SEC Chairman Gary Genslerand Senator Elizabeth Warren in her anti-crypto campaign that all digital assets (except bitcoin) are securities and therefore subject to SEC jurisdiction," says John Deaton, former U.S. Attorney and founder of CryptoLaw. Judge Torres made it clear that XRP is not a security, but rather a digital commodity or virtual currency. This is very important because the judge's reasoning about why XRP is not a security per se applies equally to many crypto assets."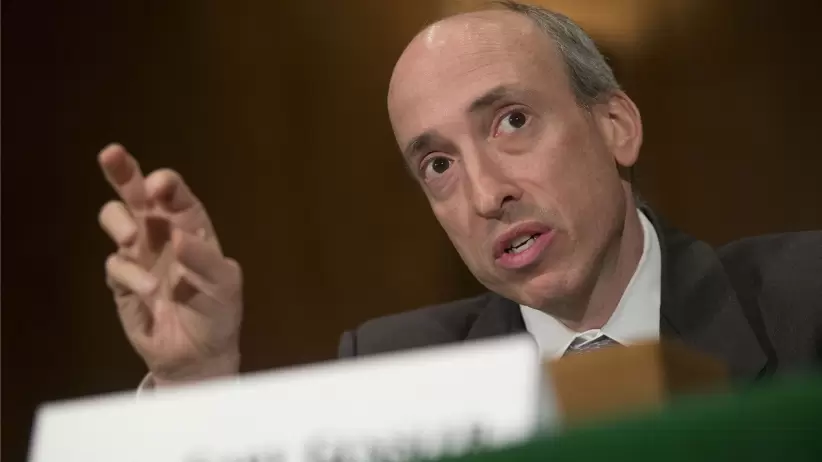 Gensler has previously stated that "cryptocurrency markets suffer from non-compliance, not a lack of regulatory clarity." But he can no longer make such statements in testimony on Capitol Hill. He also cannot claim to be the sole arbiter of crypto law, since Ripple's decision draws clear lines between what the SEC can and cannot regulate in the world of digital assets..
Acceleration of terms of adoption of the law
So far, lawmakers have been slow to regulate cryptocurrencies, but Ripple's decision could change that. If Congress doesn't act, the courts will.. And decisions made by the courts can cause even more confusion in the industry.
Why? Because the role of a judge under the Constitution is simply to interpret the law, not to pass it. And the laws we have on the books are ill-equipped to deal with the promises and potential pitfalls of cryptocurrencies. That is why Congress must intervene.
In this sense, Ripple's decision could speed up the timeline for the law, especially for Democrats in Congress. Recognizing the need to protect investors after this decision, Democrats are likely to be more willing to negotiate. Or not.
If Ripple's decision does not force lawmakers to act, it is unlikely that it will happen before the next election. But if they decide to act, expect some wild political showdown on Capitol Hill in the coming days.
* Note originally published in Forbes USA